Los Angeles may have Baywatch, but where California's beaches are concerned, Santa Cruz more than holds its own. The choices are plentiful: primo surf spots and an off-leash dog beach are complemented by open sandy stretches and craggy, bird-watching coves.
Most visits start with Main Beach. Here the scenic boardwalk divides a huge slice of family-friendly beachfront and an old-American funfair complete with ancient Big Dipper.
To the west of Main beach, West Cliff Dr is lined with scramble-down-to coves and plentiful parking. If you don't want sand in your shoes, park yourself on a bench and watch enormous pelicans dive for fish. (FYI the best bathrooms, including showers, are in the lighthouse parking lot.)
Less-trampled are the East Cliff Dr beaches, which are bigger, have calm waters and are more protected from wind. Parking can be tough on summer weekends, but you can buy a daily permit at East Cliff and 9th Ave.
Every beach has its own personality, but here are some of the best: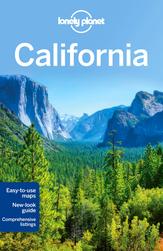 Main Beach - This is the scene, with shops, volleyball and swarms of people. It's also where Lost Boys was filmed if you want to reenact!
Cowell Beach - Best for beginner surfers, just west of the wharf.
Its Beach - The only official off-leash beach for dogs (before 10am and after 4pm, but everyone cheats) is just west of the lighthouse. The field across the street is another good romping ground (same hours).
Natural Bridges - A family favourite with lots of sand, tide pools and Monarch butterflies (in winter).
Twin Lakes - Big beach with a lagoon, good for kids.
23rd Ave - Less trampled, also with a nice lagoon.
26th Ave/Moran Lake County Park - A surfer fave (good beach break) and good all-around spot with a metered parking lot, and bathroom.
Capitola - Warm beach, with gentle waves for the kiddies and easy access to shops, restaurants and bathrooms.
New Brighton - Long, quiet stretch of sand that's ace for running and camping.
Transport:
Check the Santa Cruz METRO for buses along the coast.