Palm Springs: Modernists in the oasis
If you're looking for a laid-back getaway with retro charms and some of California's most striking landscape, Palm Springs just might be the place for you. This overview from Lonely Planet's Los Angeles, San Diego & Southern California guide, including unmissable highlights and an introduction to that famous architecture, will seal the deal.
The Rat Pack is back, baby, or at least its hangout is. In the 1950s and '60s, Palm Springs, some 100 miles east of LA, was the swinging getaway of Sinatra, Elvis, Liberace and dozens of other stars, partying the night away in futuristic homes built just for them.
Once the Rat Pack packed it in, the 300-sq-mile Coachella Valley gave over to retirees in golf clothing and grew, well, not hip. That was until the mid-1990s, when a new generation latched onto the city's retro-chic charms: kidney-shaped pools, steel-and-glass bungalows, boutique hotels with vintage decor, and piano bars serving perfect martinis.
In today's Palm Springs, retirees mix amiably with hipsters and a significant gay and lesbian contingent. Around Palm Springs, hike palm-studded canyons or ski through silky snow (or both in the same day), play golf, shop at massive malls or high-toned boutiques, explore museums, sample a date milkshake, tour a windmill or straddle a fault line. 'Down Valley,' as the Coachella Valley southeast of Palm Springs is called, boasts world-class golf resorts, ritzy shopping and expensive retirement homes in the cities of Rancho Mirage, Palm Desert, Indian Wells and La Quinta. Indio, America's date capital, sits at the valley's southern end.
North of town, Desert Hot Springs is emerging from a slump as a down-and-outpost thanks to tiny, design-y hotels atop those namesake springs. The region is part of what locals call the Inland Empire, comprising Riverside County to the south and San Bernardino County to the north. The latter is the nation's largest county, at 20,105 sq miles (52,073 sq km).
Palm Springs and Desert highlights
How that famous Palm Springs architecture came about
Palm Springs has always been a party town. When snowbirds from Minneapolis, Pittsburgh or LA wanted a vacation home, they wanted it flashy. A generation of architects – William F Cody, Albert Frey, Richard Neutra, Donald Wexler, E Stewart Williams, the Alexander brothers and others – used the city as their testing ground for their innovative, exuberant forms and techniques that are now commonplace: long overhangs and flying roofs to protect from the sun, rail-thin supports, clerestory windows and easy transitions between indoors and out.
Sinatra, Elvis, Liberace and their contemporaries strove to outdo each other with their homes, while enjoying long games of tennis on warm mornings before relaxing over cocktails by the pool. At one point in the 1950s, every real-estate ad in the Yellow Pages featured an illustration of a modernist building.
Starting after WWII and continuing through the 1960s, golf took over from tennis in prominence, and with little remaining real estate in Palm Springs, new construction moved Down Valley. The result: Palm Springs real estate withered.
But in the mid-1990s fashion photographers began to rediscover these architectural treasures, which led to a second boom, this time in restoration. If you're not here during Modernism Week, take a guided or self-guided tour for an in-depth look, or here are some easily visible public buildings to get you started: Tramway Gas Station (now Palm Springs' visitors center), Del Marcos Hotel, Kaufmann House, Chase Bank and Palm Springs City Hall.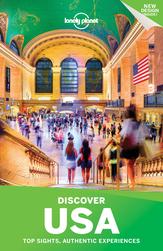 Get more California good times in Lonely Planet's Los Angeles, San Diego & Southern California guide