Driving California's Big Sur
There are certain roads in America that mean far more to the imagination than simply stretches of tarmac or strings of cheap motels. Mention 'Route 66' and thoughts of Harley Davidsons, Main Street USA, and 'gettin' your kicks' instantly appear; think of the Blue Ridge Parkway and you're transported to greener pastures, misty Shenandoah mountains and John Denver's 'Country Roads'. But probably the most evocative drive in the USA, particularly throughout the blithe and breezy summer months, is historic Highway 1, or, more particularly, the 90–mile segment of it that follows the tremendously scenic, and literarily significant, Californian Big Sur coast.
Deriving its name from the original Spanish 'El Sur Grande' - or 'big south' – by which it was known before Mexico ceded California to the USA in 1848, the Big Sur coastline extends for around 90 sunny Californian miles, roughly bounded by the Carmel River to the north (around 120 miles south of San Francisco), and the San Carpoforo Creek (some 245 miles north of Los Angeles) to the south. Along this sweeping, swooping seascape of forests, cliffs and gloriously deserted beaches, Highway 1, completed in 1937 with convict labour, makes its sometimes terrifying, sometimes tortuous, but always scenic way.
Nowadays, venturing down the highway – preferably in a vintage open-topped Cadillac, accompanied by the sounds of the Beach Boys' 1973 'California Saga', songs inspired by precisely this incredible scenery – necessitates a first-stop at pristine little Point Lobos State Park, home to noisy sea lions, sea otters and spouting Pacific grey whales. More gorgeous rocky scenery abounds slightly further south at the Garrapata State Park; from there it's a short hop for steak and eggs or a steaming clam chowder, served with gratis forever-views, at the Rocky Point Restaurant. After lunch, cross the landmark Bixby Creek Bridge, head out to aptly-named Hurricane Point to experience the breezier side of the Sur, and set up camp for a wild night out in one of the state parks comprising the Big Sur River Valley.
Start the next morning with black coffee and cinnamon buns at Cafe Kevah (48510 Hwy 1) or with a plate of spicy huevos rancheros at the cosy, historic Deetjens Big Sur Inn – which has offered sustenance to travellers since the original Highway days of the 1930s – before wandering the wide beach at Sand Dollar, or taking the Soda Springs or Buckeye trails into the 2 million-acre Los Padres National Forest. Stop for a late lunch beside the fish pond at the Ragged Point Inn, then walk it off with a guided tour of the zebra-sprinkled grounds of Hearst Castle (advance reservations are advised), roughly situated at the southern boundary of the Big Sur, where newspaper magnate William Randolph Hearst staked out his frothy fantasy home in 1919, eventually encompassing 56 bedrooms, 61 bathrooms, a real Roman temple and the world's largest private zoo.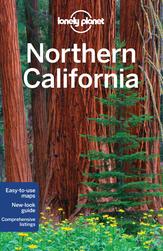 However you decide to travel Highway 1, you'll be in illustrious company. A string of literary legends have found inspiration in the dramatic vistas of Big Sur; if you're looking for holiday reading beside your Big Sur campfire, consider Henry Miller's 1957 Big Sur and the Oranges of Hieronymus Bosch (Miller moved to Big Sur in 1944 and lived here for 18 years) or Jack Kerouac's classic Big Sur, written after a stay in a fellow writer's Big Sur cabin, not far from the Bixby Creek Bridge. The iconoclastic Hunter S. Thompson, meanwhile, worked as caretaker at one of Big Sur's hot springs (today the Esalen Institute retreat centre) in 1961, from where he published his first magazine feature.
And writers haven't been the only ones romanced by Big Sur's charms. Highway 1 forms a memory lane of Hollywood legends: Orson Welles and Rita Hayworth bought a cabin here in 1944 (now the site of Cafe Kevah), Richard Burton and Elizabeth Taylor starred in the film The Sandpiper shot here in 1965, and the area's hidden, multi-million-dollar homes still provide weekend refuge for today's entertainment-world notables. Although you might not spot any famous faces on your travels – residents prize the privacy of the place almost as much as the scenery – you only need crank up the car radio and let your hair fly free in the breeze to imagine yourself, as you ply those Big Sur bends, captured for posterity in glorious Californian technicolour.