Austin during SXSW: escape the crowds
Every year, Austin's South by Southwest Festival gets bigger and bigger, while Austin stays the same size. Escape the crowds with this mini-guide to experiencing Austin's famously chilled-out ethos even during the most delightfully insane time of the year. Think you can't rock and roll (or binge on indie cinema, depending on your pleasure) all night and still explore the city by day? Remember, you're in Austin: you can sleep when you're dead.
Hangover breakfast
Austin tends to turn even teetotalers into devil-may-care revelers. Those with drinker's remorse – or anyone just craving a damn fine breakfast taco – are thus advised to start their morning on the sprawling, sunny patio at Curra's Grill, not far from Soco. Start off with an aromatic cup of Oaxacan coffee, brewed with vanilla beans. Don't dismiss the legendary healing properties of a bowl full of chile con queso or huevos sucios (eggs smothered in rich, homemade mole). And skip the Bloody Mary for a bolder breakfast beverage that's anything but predictable. Sure, an avocado margarita may sound strange to a neophyte, but regulars know that they might just be the most potently rejuvenating hair-of-the dog concoction in town.
Explore the 'hoods
Locals know that downtown and South Congress Avenue practically explode with out-of-towners during SXSW. Take their cue and explore other central neighborhoods – like Hyde Park, North Loop, Barton Hills, Clarksville, East Central Austin, and Guadelupe St near the University of Texas campus, which still carries the 60's-era nickname 'the Drag'.  These 'hoods burst with shops, cafes, old-fashioned soda fountains, bars, art galleries, tattoo shops, and Austin's signature blend of carefree irreverence. Remember, legendary Sixth Street is more than just crazed nexus of nightlife—explore this street west of Lamar and east of I-35 to uncover less congested terrain.
Get happy
They say it's always happy hour somewhere on earth, and few places live up to this expression more valiantly than Austin, where roving bons vivants can easily string together a moveable feast of drinks and appetizers to render dinner obsolete. Near downtown but away from the crowds, these atmospheric spots offer affordable deals on cocktails and appetizers in the early evening hours. North of downtown, The Clay Pit has created legions of die-hard fans of its flaky pakoras, curried crabcakes, and fragrant bowls of mussels. Sit at the bar and watch one of Austin's  favorite bartenders, Dred, work his cocktail magic. Want to cool off on one of Austin's most relaxing patios? You'll find creative drinks and small plates at Tex-Mex fusion Z'Tejas or Mediteranean Fino.
Truck it
Texas is practically synonymous with trucks, so it should be no surprise that Austin rocks a hot food truck scene. While many trucks will be parked in the center of the festival madness, you'll find other (calmer) spots at Rainey Street just south of Cesar Chavez, where South First meets Live Oak, and at East Sixth St. and San Marcos. Watch out for unassuming trailers done up in funky paint jobs, sporting wink-wink names like Ugly Banjos, Man Bites Dog, and Me So Hungry. You'll find everything from Texas comfort food, crepes, chicken and waffles, cupcakes, and varieties of tacos you've only dreamt about. Check out Austinfoodcarts.com for more guidance.
A learning moment
On the University of Texas campus, the Lyndon Baines Johnson Library and Museum is one of the most interesting cultural treasures in town. Not only is it a perfect (and blissfully quiet) afternoon break, it's free. The exhibits, like the current 'Left to Right: Radical Movements of the 1960s', recreate the era of Mad Men, the struggle for Civil Rights, and the Vietnam War. Don't miss one of the permanent collection's most moving artifacts, a handwritten letter from Jacqueline Kennedy to LBJ just days after JFK's tragic assassination.
Sunday bliss
Austin knows how to brunch. Yet during festivals, waiting for a downtown table can frustrate even the most consummate brunch-goer.  Try this trio of Austin classics, which have have been serving up elegant, show-stopping brunches since the days when Austin was still a sleepy college town.  The grand dames of the brunch ball?  Green Pastures, Fonda San Miguel, and Chez Zee.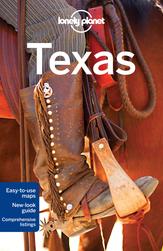 Chicken out
Many roads lined with funky strip malls lead out of Austin, but only one road leads to Ginny's Little Longhorn, one of Austin's most lovable live music spots. Inside an unassuming shack with a sign announcing 'Pool Dominoes Games' and 'Beer Wine Setups', you'll find old school Austin alive and well. Bring your own bottle of Jack Daniels (they'll provide the mixers) and play pool or two-step to local country legends like Dale Watson. On Sundays, revel in A-town's most irreverent Sunday afternoon pastime, Chicken Shit Bingo. It plays like it sounds: patrons bet on a number, and if the chicken on the bingo table 'picks' your number, you're the winner. Just make sure you share your Texas luck and buy everyone a Lone Star.
Originally published in March 2011 and updated in February 2013.