South By Southwest (SXSW): a guide to Austin's music & technology festival
'6th and red river' by Dave_B_. Creative Commons Attribution
This is an excerpt from Lonely Planet's A Year of Festivals.
Location: Venues throughout Austin, USA. The trade show is in the Austin Convention Center
Dates: Days vary in early to mid-March
Level of participation: 5 – roll through the Convention Center by day and rock at night
Here's further proof that things really are big in Texas, with a music festival so large it has almost single-handedly earned Austin the title of 'live music capital of the world'. Started in 1987, it brings the music industry and performers together for 10 days – bands come to be discovered and music execs come to discover. During the day, industry buffs head to the Austin Convention Center to talk shop at a trade show, and by night more than 1200 acts perform at 50 or so venues across the city. Coupled with the music festival, SXSW has swelled in recent years to include a film festival and conference and a festival for interactive media.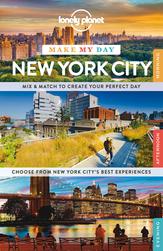 Essentials: Registering for a Platinum Badge gets you into all three trade shows, conferences, screenings, clubs and VIP lounges. A Music Badge allows entry into the music conference, trade show and nightly gigs.
Local attractions: If you want more live music just spend an ordinary day in Austin, where bands regularly play at supermarkets, record shops – even at the airport. The Texas State Capitol is 5m taller than the US Capitol.
More info: http://sxsw.com
See more festivals in March here.