Sex and the City's Abu Dhabi
The biggest surprise in Sex and the City 2 isn't that the girls are back sporting clothes you can't afford (or that it's supposed to be a real dragger of a sequel), but where Samantha and the girls end up. You're probably thinking a Caribbean island, south of France perhaps? No, the United Arab Emirates. And not Dubai, but Abu Dhabi.
Actually she made a great choice -- even if the scenes were shot in Morocco (apparently the subject matter or the film, much less its title, was too racy for the UAE). A mere fishing village of barasti huts 50 years ago, modern Abu Dhabi has been refashioning itself at a more laid-back pace than Dubai, opting for a little less crass, a little more high-end.
Meanwhile here's an Abu Dhabi itinerary builder for the likes of Carrie, Miranda, Samantha and Charlotte.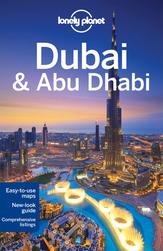 Abu Dhabi Heritage Village
Best in the morning, this charming complex is one of the UAE's most interesting gardens, with fountains and a real (if re-created) sense of pre-oil days. There are workshops to see potters and weavers, but the real highlight is the fort museum filled with Bedouin jewellery, traditional costumes, bronze coffee pots and old baskets.
Beach Clubs
There are nice beaches around town, but it's probably worth paying to check in a private club that offer palm-trees on white-sand beaches, and an array of pools, restaurants/bars and water sports -- day use fees run about US$25 to US$40. The Hilton's Hiltonia Health Club & Spa is open to non-guests, while the Beach Rotana Hotel has a PADI-registered diving center.
Cruises
The city's skyline along the Corniche Rd is stunning -- particularly seen from the water. You can hire 10-person boats from the Dhow Wharf, but a more refined way is aboard a yacht; the elegant Shuja Yacht, taken from the Breakwater marina, offers a seafood buffet and an alcoholic drink.
Desert Safaris
Abu Dhabi is on a T-shaped island, but looming in all directions but north lies the desert. The best way to go is on a 'safari' tour where you can expect to see camel farms, go 'sand skiing' down dunes, have an Arabic barbecue and even overnight in the desert.
Corniche Road at sunset
Undoubtedly Abu Dhabi's favorite strolling/jogging grown is along this water-side road -- go in the morning or, best, at sunset, to avoid the steamy mid-day temperatures.
A meal at Finz
Set in a wooden A-frame house at the Beach Rontana Hotel's waterfront location, Finz serves up some of Abu Dhabi's best seafood dishes, including sesame crusted oysters with miso, tuna tartare with lemon capers, and even basil ice cream.
A drink at Al Fanar
Even if you don't go for a meal in Le Royal Meridien's high-end, revolving restaurant, do have a drink -- best views of the city.