Festival of the Sahara: a guide to Tunisia's celebration of nomadic culture
110401 Diplomats discover charm of Tunisian Sahara 05 | دبلوماسيون يكتشفون سحر الصحراء التونسية | Les diplomates découvrent le charme du Sahara tunisien by Magharebia. Creative Commons Attribution licence
Location: Douz, Tunisia
Dates: 23–27 December
Level of participation: 3 – don a turban and lay a bet on the Salukis
While the Christian world is occupied with snowy, Christmasy scenes, Saharan nomads flock to Douz, Tunisia's gateway to the mighty desert, for a celebration of their culture. The sandy town hosts camel races, hunting for rabbits with greyhound-like Saluki dogs, and fantasias. In these military displays, riders on Arabian horses skilfully canter, turn, stop and shoot their rifles.
Up to 50,000 turban-wrapped visitors from across North Africa pitch their Bedouin tents on the outskirts of town. In the evenings, there are dances by Tunisian, Algerian and Palestinian companies and recitals of poetry, which is still a primary method of communication in the desert. There is, of course, the odd camel tagine on offer – not to mention Tunisia's finest dates, which are harvested in Douz at this time of year.
Having begun as a Berber marriage market, the festival features public weddings. It took on its current form in 1967 as a way of preserving and promoting nomadic traditions. The Berbers arrived from the Sahara – which begins 50km south of town – with the decline of the Roman Empire in the late 4th century, bringing with them the first camels seen in Tunisia.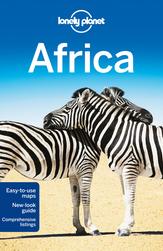 Local attractions: Douz is home to the country's largest palm grove, a museum with a section on camel husbandry and a Thursday market brimming with Berber rugs and Tuareg jewellery.
See other festivals in December here.