Trinidad Carnival: a guide to party-time in Port-of-Spain
This is an excerpt from Lonely Planet's A Year of Festivals.
Location: Port of Spain, Trinidad, Trinidad and Tobago
Date: Mardi Gras is French for 'Fat Tuesday', also known as Shrove Tuesday
Level of participation: 1 – if you stick to the sidelines…but the spirit of Carnival may catch you, seduce you, and push the participatometer to 5 as you clamber to prime position in the parade.
'Carnival-Sat-23.jpg' by sfmission.com. Creative Commons Attribution

Among the many theories as to the origins of Carnival, one is that it began as a mimicking of white settlers' masque balls, and an undermining of colonial authority, by African slaves who were also paying respect to African mythology and music.
These African roots are still at the heart of the Caribbean's Carnival in Trinidad, off the coast of Venezuela. Over time, the more the festivities were repressed by the ruling classes, the more Trinidadians rebelled, and the more freedom they achieved, the less puritanical their Carnival became.
Today, the steel-pan band Panorama competition is a key feature of this Carnival, as are the Calypso Monarch talent battle, and the Kings and Queens Costume Competition, in which towering creations are embellished with light and sound special effects.
But as with Carnivals the world over, it's the parade that's synonymous with party. Here in 'Trini', the passion of crowds runs so deep that it's hard to see where the parade stops and the spectators begin; the town becomes one heaving sea of humanity. The moment that Lent commences, revellers repent for their debauchery…and get to work on next year's costume.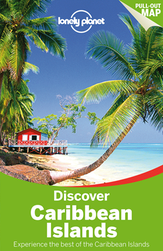 Essentials: get there a couple of weeks before Carnival for the preliminary band battles and Kings and Queens competitions.
More info: www.ncctt.org
See more festivals in February here.
This article was first published in December 2010 and was republished in January 2013.