Tooth and claw: Mother Nature's greatest hits
It's animal magic: find out where to go to witness dazzling visions as creatures of all colours, shapes and sizes feed, court, fight and migrate.
1. Látrabjarg bird cliffs, Iceland
The famed white cliff s of Dover get their hue from the chalk stratum. At Látrabjarg, the very far western extremity of Iceland (and Europe), the rock faces – some over 400m high, and about 12km along – aren't naturally white. When you hear that these cliff s host the summer roosts of millions of seabirds, you'll guess what those stains are: an unbelievable quantity of guano. The swirling, squawking cacophony of puffins, razorbills, guillemots, fulmars, cormorants and kittiwakes is extraordinary; even if you're not into birdwatching, the comic antics of the puffins and the sheer scale of the mob are mesmerising.
Access is easiest with a car, though a bus runs three times weekly from June to August from Isafjordur, the Westfjords region's main town.
2. Monarch butterfly roosts, Mexico
Instinct is a curious thing. How does a creature that lives only for brief weeks or months know how to find its way to a spot thousands of kilometres away, without ever having been there before? It's not as if insects are great map-readers. Yet, somehow, countless millions of monarch butterflies make the annual migration south from summer territory in the USA and Canada to spend winter in Mexico's oyamel fir forests. Seeing clouds of these pretty orange, black and white insects would be impressive enough, but they also roost on trees in numbers huge enough to bend branches.
The picturesque town of Angangueo, about 130km west of Mexico City, is a handy base for visits to El Rosario Butterfly Biosphere Reserve.
3. King Penguin rookery, St Andrew Bay, South Georgia
March of the Penguins is one of those great art-house fi lms: strong, silent characters, for much of the movie not a lot happens, then it's over – but somehow it's incredibly powerful. Which is something you'd also say about penguin odour; you'll certainly smell them before you see them. But you'll forget the stink when you see the rookery: over a quarter of a million birds – big ones, too, reaching almost a metre tall – mingle and trumpet, resplendent in their black tuxedos and orange collars. It's a scene that's simultaneously hilarious, noble, cute and magnificent.
South Georgia is commonly visited on voyages to the Antarctic Peninsula from Ushuaia in Argentine Tierra del Fuego, via the Falkland Islands.
4. Great migration, Serengeti National Park, Tanzania
One wildebeest is amusing: a shaggy, skinny cow with a head seemingly too narrow for a brain. But 1.3 million wildebeest – that's unimaginably impressive. In a breathtaking spectacle, particularly from above, vast herds of gnu sweep across the East African savannah in an annual circuit, accompanied by hundreds of thousands of zebras, gazelles and elands – and the predators that feed on the rumbling masses. The wildebeest spend the December to May rainy season in the southern Serengeti, nosing northwest before crossing into Kenya's Masai Mara National Reserve. Most dramatic is the mass crossing of the Grumeti River, where crocodiles wait to snap up unlucky wildebeest.
The exact timing of the migration varies each year, but the Grumeti crossing usually occurs between May and July.
5. Brown bears feasting, Alaska, USA
There's nothing like the flavour of flapping-fresh fish, straight from the river. Especially if you're a brown bear with a taste for dog salmon. From early summer, shimmering masses of salmon return from their oceanic feeding grounds and head upriver to spawn; when they hit rapids and small cataracts, they make easy prey for bears – it's a conveyor-belt sushi joint. At the falls on the McNeil River, 1.5km upstream from its mouth in southwestern Alaska, huge browns, bulky from years of salmon feasts, gather to flip fish from the stream.
Dozens of bears can be spotted at any one time. Only 10 viewing permits are issued for each day between June and August, allocated through a lottery; for details, visit www.wildlife.alaska.gov.
6. Elephant gathering, Sri Lanka
When King Mahasen built the Minneriya Tank, a vast reservoir, in the 3rd century AD, he probably wasn't thinking of animal welfare. Now the focal point of a national park, the lake comes into its own as the dry season bites, with elephants trundling in from reserves around the region. Forming enormous herds, they head to the tank for the world's biggest pool party, known simply as the Gathering, where 300 or more thirsty pachyderms graze the lush grass, drink and play in the water. It's a unique opportunity to watch how elephants interact (noisily and boisterously, as it turns out).
Elephant numbers at Minneriya usually peak around August or September; jeep safaris organised through local hotels get you close to the lakeshore action.
7. Bats of Deer Cave, Sarawak, Malaysia
Head to Borneo's Gunung Mulu National Park to get two superlatives for the price of one: the world's most impressive bat gathering, and the planet's most gag-inducing stink. Sadly for those of a delicate olfactory sensibility, it's tricky to experience one without the other, and three million wrinkle-lipped bats create a lot of poop. Rest assured though, the spectacle is worth the stench. Settle into a viewing spot by the mouth of this colossal cavern and wait for dusk: on some telepathic signal the bats come flooding out as one snaking, coiling stream, heading off to hunt for airborne bugs.
Deer Cave is visited by daily guided tours from park headquarters, where there's accommodation ranging from hostel beds to garden rooms.
8. Orca feeding, Valdés Peninsula, Argentina
The orca, you might think, is just a big, chubby dolphin. And dolphins are so cute and friendly. So why are orca also called 'killer whales'? Head to Punta Norte, on Argentina's Valdés Peninsula, and it becomes abundantly clear. The beach here is home to sea lions nursing pups – favourite orca snacks. One group of orca has developed a unique strategy: when they get peckish, they launch themselves from the surf right onto the beach, grabbing a tasty pup before the next wave breaks and allows it to wriggle back into the sea. It's risky – stranding would be disastrous – but breathtakingly dramatic to watch.
Sea lions pup in January, so orca attacks mostly occur between February and April, three hours either side of high tide.
9. Starlings roosting, Somerset Levels, England
Late afternoon on a misty winter's day, head to the wetlands of Westhay Moor National Nature Reserve. As dusk falls, a patch of sky darkens; a cloud is gathering. But it's behaving strangely – ebbing and flowing, clumping and twisting – and it's vast, an expanse of black, shifting sinuously. It's starlings, millions of them in a swirling mass, gathered in a huge flock for safety, dipping to escape the attentions of raptors. Finally, in one smooth flow, like a genie returning to its lamp, the swarm gathers and swoops down to roost. And then you remember to breathe.
Westhay is 5km northwest of Glastonbury, off the B3151; aim to arrive an hour before sunset to watch the starlings roost.
10. Sardine run, South Africa
You might think watching fish is none too exciting – something for a computer screensaver, not an unforgettable, once-in-a-lifetime spectacle. Well, it depends – if the fish are part of a swirling, silvery mass stretching over 7km long, it gets a lot more interesting. As millions upon millions of sardines dart and bunch their way around the Eastern Cape and along the KwaZulu-Natal Coast, the waters boil with diving gannets and cormorants, along with thousands of hunting seals, dolphins and sharks. Whether you're watching from the safety of a boat or snorkelling near the embattled shoals, it's a phenomenal sight.
The 'sardine run' doesn't happen every year, and its location can't be predicted, but it generally takes place between May and July.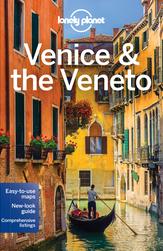 Further reading: Check out some of our other wildlife articles or post a wildlife-related travel question on the Wildlife & Nature branch of the Thorn Tree forum.
This article was updated in Jan 2012.
Still struggling to satisfy your spotting needs? Looking no further than Lonely Planet's A Year of Wildlife Watching.