Ten of the world's most mind-blowing landscapes
Gazing at a remarkable view for the first time is one of travel's greatest thrills – and these 10 landscapes are among the most mind-blowing we've ever seen.
An aerial view of Yellowstone's Grand Prismatic Spring © Marie-Louise Mandl / Getty Images
Yellowstone National Park has an embarrassment of astonishing sights, from the thundering waterfalls of the Grand Canyon to the infamous 'Old Faithful' geyser. But it would be hard to top the dazzling colours of the Grand Prismatic Spring, the largest hot spring in the USA. The spectrum of shades from aqua to rust derives from different types of bacteria, each of which thrive in a particular water temperature.
The Northern Lights flickering over a pine forest near Kiruna, Sweden © Fotosearch / Getty Images
This surreal spectacle is one of the most coveted bucket list experiences out there. The mesmerising display appears when charged particles, which flow from the sun at 1.4 million km/h, hit the Earth's magnetic field at the planet's poles. The effect of these curtains of light is heightened by solar storms. There's never been a better time to view the mysterious aurora borealis - the current period of solar maximum activity is at its height - so hunt them out between November and March in northern Scandinavia, Alaska, Canada and even Scotland.
Plateau de Valensole, Alpes de Haute-Provence, France
Fragrant fields of lavender © Photo Charlotte Ségurel / Getty Images
Paris might be for lovers, but one of France's most romantic sights is the rolling plains of Provence blushing purple in summer. Lavender from the fields of the Plateau de Valensole is made into lavender oil, honey, soap and scented sachets. The fragrant fields usually bloom in July.
Strokkur geyser, Iceland
Iceland's Strokkur geyser © Roc Canals Photography / Getty Images
At the seam between two tectonic plates, Iceland is one of the world's most geologically active regions, a huge draw for travellers with a thirst for adventure. In such an unpredictable landscape, the Strokkur geyser manages to remain surprisingly punctual: it erupts every four to eight minutes, blasting water up to 40m into the air. The word 'geyser' itself comes from the Icelandic, 'geysa', which means 'to gush'.
The incredible colours and contours of Coyote Buttes / © Thomas Janisch / Getty Images
This sandstone marvel on the Arizona-Utah border is a coveted sight, not only for its remarkable shape but also the painstaking hike to reach it. The undulating pattern originates in the laying down of sediment under long-gone seas, and the wearing down of rock by the elements.
The frozen waterfall of Nideck, France © Philippe Sainte-Laudy Photography / Getty Images
This waterfall at Nideck is set in a forest, beneath a ruined castle - which, according to a fairytale by the Brothers Grimm, was inhabited by a family of giants. The falls are at their most magical in winter, when they freeze into a cascade of icicles.
Nabiyotum volcano, Kenya
The perfectly shaped volcanic cone called Nabuyatom, Kenya © Nigel Pavitt / Getty Images
The circular crater of Nabiyotum stands in northern Kenya's Lake Turkana, the world's largest alkaline lake. The Rift Valley is home to a number of craters as well as still-active volcanoes. The region is remote and can be difficult to explore, but the rewards are many: as well as the otherworldly geological sights, the lake is home to more than 150 species of birds, as well as giraffes, zebras and buffalo.
Croatia's Plitvice Lakes National Park © Kelly Cheng Travel Photography / Getty Images
This Unesco World Heritage-listed park is made up of interlinked and cascading lakes, caves and forest. Travellers can explore this watery wonderland via a series of linked wooden trails around the mineral-rich lakes. The walkways can get crowded in summer, but it's worth it to see rainbows glimmering out from the waterfalls and butterflies hovering around the aquamarine pools.
Waterfall at Mýrdalsjökull glacier, Iceland
The falls at Mýrdalsjökull, Iceland © Photoconcepts/Thorsten Henn / Getty Images
Iceland has a remarkable array of impressive waterfalls, from curvaceous Goðafoss to thundering Dettifoss. The falls at Mýrdalsjökull are especially impressive: the glacier covers an active volcano, and the run-off creates a seriously powerful cascade.
Rice terraces at Yuanyuang, Yúnnán, China
Rice terraces in Yuanyang, China © Nutexzles / Getty Images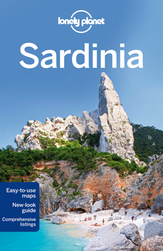 Yúnnán in southwestern China is a grab bag of amazing scenery, including tropical rainforests and snow-kissed peaks. This unreal patchwork is a fertile plateau of rice paddies in the region's agricultural heartland.
This article was first published in October 2013 and updated in December 2015.