Sports in unlikely places
Watching or playing your favourite sport while on holiday can be a great conversation starter. If the sport is truly unexpected in the region, you'll experience a commonality with a group of people – even though you are, geographically, and perhaps linguistically, worlds apart. Here are some sports that have evolved in truly unlikely surroundings.
Ice hockey in Turkey
Ice hockey came to Turkey in the mid-1980s when a group of embassy and consulate workers based in Istanbul and Ankara wanted to play organised hockey in their cities. In addition to playing in their own matches, the foreigners coached local kids and provided them with skates and sticks.
Deniz Ince, the Captain of the Turkish Men's National Hockey Team (currently ranked 35th internationally, between Belgium and Australia), recalls: 'For me, when I first became interested in hockey, I learned a lot from the foreigners. Hockey people love hockey. They always want to be involved in the sport, wherever they are.' Hockey has since captured the interest of thousands of young Turks from Istanbul to Erzurum. In some provinces, the cost of equipment and ice time is even fully covered by the government and sports ministries.
Scrimmages, practices and tournaments take place at Istanbul's Silivrikapi Buz Pisti. Skate rentals are available, in the likely case that you left your equipment at home.
Curling in Arizona
For those who are familiar with the niche sport of curling, or eager to get acquainted with terms such as 'rotating a rock up the ice sheet,' 'taking it to the house,' and 'passing the hogline,' the uniquely sited 9th Annual Desert Ice Bonspiel, hosted by the Coyotes Curling Club in Arizona, is an event worth 'hurrying hard' to.
The Coyotes Curling Club - which formed after the sport of curling received attention at the 2002 Winter Olympics in Salt Lake City, Utah - welcomes any new participants, regardless of ability. Their Bonspiel (curling tournament) has become a regularly sponsored fixture on the North American curling calendar. Curlers are legendary fans of beer, so be sure to stick around for the post-match revelry.
Skiing In Iran
How about some skiing in the Middle East that's a little more off-the-beaten-track than Ski Dubai? Why not try Iran! There may be a whiplash-inducing pebble or two, but a day at the 1-2 star ski resorts in Shemshak and Dizin, 30 miles north of Tehran, costs only around US$25. Modestly priced by Western standards, these hills attract the most wealthy Iranians and adventurous Europeans. The fervent glare of the authorities does not extend to the ski hill and female Iranians travelling here seem to feel free to remove their veils and mingle with members of the opposite sex.
Baseball in Uganda
Organised baseball was introduced to Uganda in the mid-1990s by missionaries passing through its capital city, Kampala. Since then, the sport has continued to blossom through the efforts of National Team and Little League Coach George Mukhobe, local NGOs like the Japanese Peace Corps Workers and the support for baseball field construction and maintenance by American donors.
People interested in visiting as coaches, umpires or simply as spectators should first head to http://ugandalittleleaguebaseball.org/. While in Kampala, contact the Sharing Youth Centre (077 2 422708).
Dog sledding in Jamaica
In 2009. Jamaican-born Newton Marshall finished 13th at the Yukon Quest Dog Sled Race. With that, 'Dog' accompanied 'Bob' in Jamaica's unique winter sledding lexicon.
Marshall started out working as a hired hand at Danny Melville's Chukka Cove Farm, which is where Jamaican dog sledding was born in mid-2000. The three-dozen dogs that comprise the sled teams were rescued from the streets and trained by Melville's team of international dog-sledding pros.
After a visit to the only Dog Sledding Museum south of the Arctic Circle, your family can pile into a 'Dryland Rig' to be escorted around the property at speeds of 30km/hr.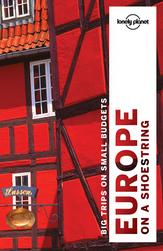 From snowball-fighting to camel wrestling, you'll find plenty of sporty inspiration in Lonely Planet's A Year of Sport Travel.