Festivals of the world: where to go in June
This is an excerpt from Lonely Planet's A Year of Festivals.
Festivals are a living, dancing museum of cultures and traditions in an increasingly globalised world. There is no better place for travellers to understand a country than an event where it proudly celebrates its individuality, whether through music, camel races or monumental food fights.
The top festivities for June are listed below.
Location: Húnán province, China
Date: fifth day of the fifth lunar month. 12 June 2013; 2 June 2014; 20 June 2015
During the Dragon Boat Festival, China's rivers fill with colourful crafts decked out to look like dragons, from fearsome snout to scaly tail. The boat races are a lot of fun but the festival's roots lie in tragedy. Read more.
'Catedral de Burgos' by El coleccionista de instantes. Creative Commons Attribution-ShareAlike
Location: Castrillo de Murcia, Burgos, Spain
Date: Sunday following Corpus Christi. 2 June 2013; 22 June 2014; 7 June 2015
Grown men dress up in red and yellow costumes and leap over babies. The little-known ritual has taken place in the equally obscure province of Castilla y León in northwest Spain since 1620. The idea behind El Colacho is that the jumpers, with their devil costumes, whips and truncheons, are personifications of diabolical evil. When they leap, evil follows them and the babies' souls are cleansed. Read more.
'View from the Virgin Radio area' by David Jones. Creative Commons Attribution
Location: Seaclose Park, Newport, Isle of Wight, England
Dates: The second Thursday in June for four days: 13-16 June 2013; 12-15 June 2014; 11-14 June 2015
The music event on one of Britain's best-known satellites has had a patchy history. In 1968, the only major act on the first bill was Jefferson Airplane (of 'White Rabbit' fame), who played to a crowd of 10,000 on a stage made of two trailers. There was a large open sewer. In 1969 the audience swelled to 150,000, drawn by one Bob Dylan. Read more.
Location: Rynek Glówny, Krakow, Poland
Date: Thursday after Corpus Christi. 6 June 2013; 26 June 2014; 11 June 2015.
According to Polish legend, when the head of Krakow's defensive raftsmen defeated a Tatar marauder in the 13th century, he slipped into the Mongolian's robes and triumphantly rode into the city. Read more.
'Alfama - Lisbon 's oldest district 'by detengase. Creative Commons Attribution
Location: Alfama, Lisbon, Portugal
Dates: 12–14 June
On the feast day of St Anthony, patron saint of Lisbon, the Portugese capital goes sardine crazy. The winding streets and steep staircases in Alfama, the city's oldest quarter, fill with the smell of sardines being grilled outside little houses and restaurants. Read more.
'Vodafone tent' by Matt Biddulph. Creative Commons Attribution-ShareAlike
Location: Museum of Contemporary Art, Barcelona, Spain
Dates: starts on the Thursday, the third week in June. 13–15 June 2013; 12-14 June 2014; 18-20 June 2015.
Billing itself as a festival of progressive music and multimedia arts, Sónar began in 1993 as a hobnobbing opportunity for the music industry and now attracts 80,000 electronica lovers. The cutting-edge festival is an appropriate excuse to visit Barcelona, where Gaudí built psychedelic buildings in the early 1900s and the Spanish Civil War inspired great literary accounts. Read more.
Location: Scottish Borders, Scotland
Dates: from early June
The Riding of the Marches, or Common Riding, takes place throughout the summer in major Scottish Borders towns. Like many Scottish festivals, it has ancient traditions, dating back to the Middle Ages, when riders would be sent to the town boundary to check on the common lands. In those dark days of brigands, rogues and highwaymen, the young riders faced many perils including clashes with incursive neighbouring settlements. Read more.
'Stonehenge From Inside 5' by dannysullivan. Creative Commons Attribution
Location: Stonehenge, Wiltshire, England
Date: for 2013, 21 June
Summer solstice is a subject of much controversy. Having inspired ancient druids to perform rituals at stone circles and Burning Man founder Larry Harvey to incinerate an effigy, its very name causes discord. The solar event, when the sun is directly above the northern hemisphere, indicates that hemisphere's midsummer. However, because the same moment is midwinter in the southern hemisphere, it could more neutrally be called the northern solstice. Read more.
'Arno / Pisa' by baswallet. Creative Commons Attribution-ShareAlike
Location: Palazzo Medici, Pisa, Italy
Date: 17 June
Venice may be famous for its gondolas, but across the country, Pisa stages this 1500m dash up the River Arno, a tradition dating to the 1290s. The four narrow rowboats, differently coloured to represent the city's four districts, each contain a steersman, a climber, and eight oarsmen struggling against the current. Read more.
Location: New York, USA
Dates: 28-30 June 2013
The world's LGBT (lesbian, gay, bisexual and transgender) communities party in the streets around 27 June, the date in 1969 when police raided the Stonewall Inn, a gay bar in New York's West Village. The ensuing Stonewall riots lasted several days and are considered to be the beginning of the modern gay-rights movement. Read more.
'Bloomsday 'by Stéphane Moussie. Creative Commons Attribution
Location: Dublin, Ireland
Date: 16 June
In order to create the critical distance required to write about Dublin, the great Irish scribe James Joyce went into self-imposed exile. In contrast, the biggest decision Bloomsday's Joyce-loving participants face is which pub to visit next. Read more.
'DSC_0344 'by Fred Lam. Creative Commons Attribution-NoDerivs
Location: Sacsayhuamán, Cuzco, Peru
Date: 24 June
Oft parodied by popular culture, for example the Tintin book Prisoners of the Sun, this Peruvian paean to the sun god, Inti, used to involve mass sacrifice. Llamas got the chop in the gory ritual, which was also dedicated to Pachmama, Inti's wife and the goddess of fertility and harvests. Read more.
Location: Biliblio, Haro, La Rioja, Spain
Date: 29 June
On St Pedro's Day in Haro, capital of northern Spain's Rioja producing region, thousands of people take to the streets toting water pistols loaded with wine. If they're ambitious, the vino guerrillas might use a pump-action supersoaker or spray can, while traditionalists and masochists opt for gourds, buckets, bottles and old boots. Read more.
Location: Worthy Farm, Pilton, Shepton Mallet, Somerset, England
Dates: for 2013, 26-30 June.
The colossal summer knees-up in King Arthur country is the world's biggest and best music festival. It's like Woodstock, except it takes place pretty much every year. The list of performers who have rocked the venue's muddy fields reads like a who's who of popular music: Dylan, Bowie, Oasis, Blur, Massive Attack, Orbital, Björk, Radiohead, The Cure. Read more.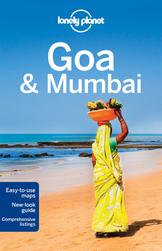 Need more festivals? Here's a list of further events in June:
Dano Festival (Gangneung, Korea; fifth day of the fifth lunar month). This shamanist festival has the air of a medieval fair, with carnival acts, mask dramas, folk operas, farmers' bands and wrestling.
Patum (Berga, Spain; Corpus Christi). Fire demons, mule dragons and other allegorical characters parade through town to the beat of tabal drums.
Sunrise Celebration (Yeovil, Somerset, England; 29 May–1 June) www.sunrisecelebration.com. A sustainable festival in England's rural West Country where the entertainment organically develops among the tents
World Of Beer (Montréal, Canada; first weekend in June) www.festivalmondialbiere.qc.ca. Try beer from almost 100 breweries, and Québecois cider.
Ichtus Festival (Wilmore, USA; end of the second week in June) www.ichtusfestival.org. America's original and longest running Christian music festival attracts some 20,000 visitors to the Bluegrass State for a long weekend of music and ministry.
Gawai Dayak (Sarawak, Borneo; early June) www.sarawaktourism.com. Held in the tribal longhouses of Malaysian Borneo, this harvest celebration and Borak-fuelled family reunion starts at the beginning of the month and unofficially continues until mid-June.
Sacred Music Festival (Fes, Morocco; 10 days ending on the second weekend in june) www.fesfestival.com. Performers of spiritual music, including Sufichants, add to the atmosphere in Fes' medieval medina.
Juneteenth (Galveston, USA; 19 June) www.juneteenth.com. Celebrating the announcement of the abolition of slavery in Texas, Afro-Americans hit the parks for parades, prayer, barbecued pork, sweet potato pie and Big Red soda.
International Dragon Boat Championships (Stanley Harbour, Hong Kong; 19 June) www.dragonboat.org.hk. Similar to Duanwu Jié, this world-famous dragon boat race sees more than 100 hopeful teams splash across Stanley Harbour.
White Nights (St Petersburg, Russia; 11 June-2 July). Russia's second city is so far north that it has 24-hour daylight at midsummer, and celebrates with concerts, fireworks, nocturnal promenading and late-opening bars.
Boi Bumba (Parintins, Brazil; last weekend in June) www.boibumba.com. On an Amazonian island, headdress-wearing dancers tell the story of the Boi (ox).
Festival of John the Baptist (Québec City, Canada; 23 June) www.snqc.qc.ca [in French]. Celebrating Québec's distinct culture, this statewide party is loudest in the capital.
Game of the Bridge (Pisa, Italy; last Sunday in June). Two teams try to push a seven-tonne wooden trolley to the opposite side of a bridge.
Festa Do São João (Porto, Portugal; 23–24 June). Porto's denizens celebrate St John's Day by bonking each other on the head with squeaky hammers and racing wooden boats.
See festivals in other months of the year here.