Festivals of the world: where to go in July
This is an excerpt from Lonely Planet's A Year of Festivals.
Festivals are a living, dancing museum of cultures and traditions in an increasingly globalised world. There is no better place for travellers to understand a country than at an event where it proudly celebrates its individuality, whether through music, camel races or monumental food fights.
The top festivities for July are listed below.
Location: Kirkpinar, Edirne, Turkey
Dates: Late June-early July. 1-7 July 2013.
During the early, expansionist days of the Ottoman empire, the military commander Süleyman Pasa would let his soldiers unwind between warfare by wrestling. On one memorable occasion, 40 men scuffled at once. The two fiercest fighters grappled past midnight until both died of exhaustion. Read more.
Location: Plaza de Toros, Pamplona, Navarra, Spain
Dates: 6-14 July
Romanticised by Ernest Hemingway, Pamplona's Running of the Bulls is an unbridled outpouring of the passion that pumps rudely through the Spanish character. As part of the festivities dedicated to the town's patron saint, San Fermin, hundreds of 'runners' sprint along 800m of track in front of a six-pack of raging bulls. The Running of the Bulls remains a controversial festival and the World Society for the Protection of Animals has plenty of information on campaigns to end bullfighting and links to Spanish organisations like the Asociación Defensa Derechos Animal. Read more.
Wheels of the Juggernaut by souravdas. Creative Commons Attribution
Location: Bada Danda, Puri, Orissa, India
Dates: Ashadh Sud 2 in the Hindu calendar. 10 July 2013; 29 June 2014; 18 July 2015.
Despite the rain falling during India's monsoon season, the country's Hindus crowd Bada Danda, Puri's main drag, to honour their deity Lord Jagannath. An image of this avatar (incarnation) of Lord Krishna is transported, along with those of Jagannath's brother Balabhadra and sister Subhadra, in three large, colourful raths (chariots). Read more.
Location: Market Square, Sonkajärvi, Finland
Date: first Saturday in July
Running since 1992, this bizarre festival has its roots in the less humorous custom of pillaging neighbouring villages for womenfolk. A 19th-century brigand called Ronkainen was particularly keen on the practice. Today, aspiring Ronkainens will be disappointed to discover they're not allowed to keep their partner at the end, unless she is actually their wife, of course. Read more.
P7140025 by [Pete & Katrien]. Creative Commons Attribution
Location: Blatherskite Park, Alice Springs, Northern Territory, Australia
Date: 13 July
Normally a dusty outback outpost with the feel of a pioneer town, 'the Alice' explodes with belly dancing, bands, rickshaw rallies and, most importantly, camel races in July. Read more.
Location: Ulaanbaatar, Mongolia
Dates: 11–13 July
Mongolia's major festival is a celebration of 'manly sports'. The manly pursuits are archery, wrestling, horse racing and, unofficially, downing bitter bowls of Mongolia's beloved airag (fermented mares' milk). All the sports involve arcane rituals - apart from the drinking, which involves nothing more complicated than locating a ger (tent) and some vodka. Read more.
DHT20110708-29 by tslane888. Creative Commons Attribution
Location: Stampede Park, Calgary, Canada
Dates: starts the first Friday after Canada Day (1 July), for two weeks
More mild west than wild west, the Albertan city known colloquially as 'Cowtown' dons its spurs for the self-proclaimed 'greatest outdoor show on earth'. Bringing together an invitation-only list of the world's best cowboys, the 10-day party is headlined by one of the richest rodeos on earth, offering more than C$1.6 million in prize money. Read more.
Location: Palais el-Badi, Marrakesh, Morocco
Dates: five days in mid-July. 17-21 July 2013.
With snake-charmers and marketers cawing 'lovely jubbly' at passing English tourists on Djemaa el-Fna square, bustling Marrakesh is rather like a year-round festival. The colour and pace intensify during the Popular Arts Festival, when performers from across the North African nation use the city as an alfresco venue. Read more.
En-no-Gyouja Yama (役行者山) by MShades. Creative Commons Attribution
Location: Shijo-dori, Kyoto, Japan
Date: 17 July
Japanese culture often confuses the outsider, and Kyoto's multifaceted float parade-come-kimono display is no exception. The procession of yamaboko floats on 17 July remembers the occasion in AD 869 when 66 halberd-carrying dignitaries, each representing a Japanese province, trooped through Kyoto to beseech Gozu Tenno, the god of plague, to give the city a break. Read more.
Venice from above by Tambako the Jaguar. Creative Commons Attribution-NoDerivs
Location: Venice, Italy
Dates: third weekend in July. 20-21 July 2013.
Between 1575 and 1577, a terrible plague swept through Venice, claiming some 50,000 lives - one-third of the city. When the epidemic abated, the Senate, thanking the Redeemer (Jesus) for answering its prayers, built Il Redentore church and started an annual festival. Read more.
Key West by Stig Nygaard. Creative Commons Attribution
Location: 201 Duval St, Key West, Florida, USA
Dates: 16–21 July 2013.
Storms are not unknown in subtropical Key West, the southernmost island in the Florida Keys chain, but this week it experiences a surreal deluge of white beards. The Hemingway Look-Alike Contest attracts 150 hopefuls, complete with beards, barrel chests and booming voices, to Sloppy Joe's Bar, where 'Papa' spent most of the 1930s slamming back daiquiris. Read more.
DSC_0116 by thorstenising. Creative Commons Attribution
Location: Seeboden, Carinthia, Austria
Dates: 5-7 July 2013
A bodypainted bungee jump from a 165m dam is among the attractions at the world's greatest festival for the art of bodypainting. In 2007, one jumper was made up to resemble Spiderman. With the year's theme of 'chaos versus control', many of the models looked like a cross between a Cubist sculpture and a Lord of the Rings tree person. Read more.
Island and Diving by moron noodle. Creative Commons Attribution
Location: Kae Kuu, Makunduchi, Zanzibar
Dates: 15-21 July 2013.
Walloping your neighbour with the stalk of a banana plant doesn't sound like a healthy pursuit, but in southern Zanzibar it's seen as a purification ritual. Taking place at Shirazi (Persian) New Year, the Shirazi ritual arrived with Middle Eastern immigrants and was absorbed by the Swahili people. Read more.
Location: Mindil Beach, Darwin, Northern Territory, Australia
Date: 7 July 2013.
Darwin is reputedly the beer-drinking capital of the world, and all that thirst quenching in the tropical heat has a by-product: empty cans. In the aftermath of 1974's Cyclone Tracy, construction workers, who came to Darwin from less steamy regions, produced enormous piles of empties as they struggled to deal with the climate. A local resident came up with a solution to the litter problem: build boats out of the tins, and hold a regatta. Read more.
Location: Charlton Park, Malmesbury, Wiltshire, England
Dates: last weekend in July. 25-28 July 2013; 24-27 July 2014; 23-26 July 2015.
Established by World Music aficionado and former Genesis frontman Peter Gabriel, Womad festivals offer unique opportunities to hear the music of countries from Mali to Mongolia. Read more.
Location: To'ata Sq, Pape'ete, Tahiti
Dates: July 4-20 2013.
A celebration of French Polynesia's indigenous culture, Heiva sees the islands explode with slit drums, symbolic costumes and parades. Read more.
Santiago de Compostela by bernavazqueze. Creative Commons Attribution
Location: Santa Marta de Ribarteme, Las Nieves, Pontevedra, Galicia, Spain
Date: 29 July
In an unlikely group therapy session, people in northwest Spain who have had near-death experiences climb into coffins. The boxes are carried into Santa Marta de Ribarteme, the church dedicated to Mary Magdalene's sister, with the coffins' inhabitants playing dead or cheekily peering down at their solemn bearers. Read more.
Location: Christmas Hill Park, Gilroy, California, USA
Dates: last weekend in July
Every July, a small city in Santa Clara County hosts the Burning Man of the garlic world. More than two tonnes of fresh garlic are ploughed into aromatic feasts over the long weekend. Visitors to 'Gourmet Alley' can fill up on garlic bread, garlic sausages, garlic seafood and garlic ice cream. Some 65,000 portions of garlicky grub are served. Read more.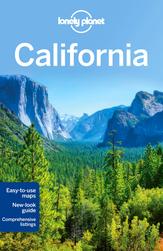 Need more festivals? Here's a list of further events in July:
Roskilde Festival (Roskilde, Denmark; Seven days from the last sunday in June) www.roskilde-festival.dk Scandinavia's Glastonbury attracts acts such as Red Hot Chili Peppers to serenade more than 100,000 rockers.
Festival of the Giants (Douai, France; early July) A parade of towering folkloric characters, controlled by teams of six people.
National Arts Festival (Grahamstown, South Africa; two weeks in June and July) www.nafest.co.za One of the world's largest arts festivals fills the university city with culture.
Nowhere (Zaragoza, Spain; weekend in early July) www.goingnowhere.org The European Burning Man takes place in the mountains of northern Spain.
Exit Festival (Novi Sad, Serbia; 12–15 July) www.exitfest.org/en A Serbian fortress seems an unlikely setting for a music festival, but Exit attracted names from the Beastie Boys to Basement Jaxx in 2007.
Moose Dropping Festival (Talkeetna, Alaska; second weekend in July) www.talkeetnachamber.org Alaskans in a helicopter drop varnished lumps of moose turd onto a bullseye.
Bastille Day (France; 14 July) Guns and parties go off to remember the storming of the Bastille prison – the start of the French Revolution
International Musical Eisteddfod (Llangollen, Wales; second week in July) Musicians from more than 50 countries startle the residents of a small Welsh town.
Festa de Noantri (Trastevere, Rome; first Saturday after 16 July) A statue of the Virgin, netted by fishermen, is paraded, and the neighbourhood celebrates with a party.
Reggae Sumfest (Montego Bay, Jamaica; six days in mid-july) www.reggaesumfest.com Reggae greats, not to mention a few hip-hop and R&B kings, toast the night away in Bob Marley country.
Virgen del Carmen (Paucartambo, Peru; 16 July) Catholicism and paganism combine in this procession of the Virgin and men in wolfish demon masks.
Larmer Tree Festival (Wiltshire, England; five days in mid-July) www.larmertreefestival.co.uk Music, workshops and carnival among peacocks and pagodas in enchanted gardens.
Panafest (Cape Coast, Ghana; last two weeks in July) Biennial celebration of the African Diaspora, featuring performances such as slave march re-enactments.
Fiesta de Merengue (Santo Domingo, Dominican Republic; last week in July) Merengue bands turn the Malecón seaside strip into a 7km-long dance floor.
Medieval Days (San Marino, Italy; last weekend in July) www.visitsanmarino.com Italian Battles in period costume evoke the days of yore in the world's oldest surviving republic.
Bayreuth Festival (Bayreuth, Germany; late July–late August) www.bayreuther-festspiele.de Wagner freaks wait years for tickets to this festival devoted to the composer of the Ring Cycle.
See festivals in other months of the year here.
This article was updated in July 2013.