Festivals of the world: where to go in August
This is an excerpt from Lonely Planet's A Year of Festivals.
Festivals are a living, dancing museum of cultures and traditions in an increasingly globalised world. There is no better place for travellers to understand a country than an event where it proudly celebrates its individuality, whether through music, camel races or monumental food fights.
The top festivities for August are listed below.
Location: National Stadium, Bridgetown, Barbados
Dates: first week in August
During Crop Over, Barbados, that jolly British part of the Caribbean, shows nothing resembling a stiff upper lip, and dissolves into three months of rum-soaked fun. The tradition began in 1780, when plantation workers celebrated the end of the cane harvest. The festival declined with the sugar industry, but was revived in 1974, for tourists as much as locals. Read more.
'Heimaey 'by quinet. Creative Commons Attribution-ShareAlike
Location: Heimaey, Westmann Islands, Iceland
Dates: Verslunarmannahelgi (first weekend in August)
All over Iceland, bonfires are lit and vodka is shared to celebrate the ratification of the country's constitution in 1874, but Heimaey hosts the mother of all parties. Some 10,000 people make like the local puffins and flock to the only inhabited Westmann island for a music festival on the edge of the world. Read more.
Location: Dalada Maligawa, Raja Vidiya, Kandy, Sri Lanka
Dates: ten days ending on the full moon in August
Legend has it that when Buddha was cremated in the 5th century BC, one of his followers took a tooth from the pyre. The holy canine was later smuggled to Sri Lanka, in the hair of an Orissan princess disguised as a Brahmin priest. King Megavanna was so happy to have the religious relic on his island that he had it paraded through the city for his subjects to marvel at. Read more.
'Nathan road, Kowloon' by JoopDorresteijn. Creative Commons Attribution
Location: Lovers' Rock, Bowen Rd, Wan Chai, Hong Kong, China
Date: seventh day of the seventh lunar month
Qi Xi is the Chinese equivalent of Valentine's Night. In a tradition that pre-dates Christ (not to mention speed dating), single girls carry out tasks to impress potential lovers. Also called Night of the Skills, the event sees girls showing off their talents at domestic duties such as embroidery and melon carving. They throw a sewing needle into a bowl of water and, if it floats, that indicates the girl is an accomplished knitter. Read more.
Location: Edinburgh, Scotland
Dates: three weeks in August
There could be no better location for the world's largest arts festival than the Scottish capital, where a castle looks down from its volcanic perch at Georgian townhouses and Gothic closes. The official reason for the three weeks of frenzy, which turn Edinburgh into a citywide performance artwork, is the highbrow festival of classical music, opera, theatre and dance, although the Fringe festival and its bulging mix of stand-up comedy and theatre now dominate. Read more.
'France, Hautes-Pyrénées, Catchet' by chakchouka. Creative Commons Attribution-NoDerivs
Location: Old Market, Trie Sur Baïse, Hautes-Pyrénées, France
Date: second Sunday in August
The smell of roast pork fills the air at this porcine celebration, which gives a boost to the declining pig-farming industry. In fact, it's universally enjoyed, because it gives everyone an excuse to do an impression of a porker at the swill trough. Read more.
Location: China
Date: fifteenth day of the seventh lunar month
For the Chinese, this is 'Ghost Month', a time when they are scared to leave their houses after dark. They believe the doors to the afterworld are thrown open and ghosts roam the land of the living, settling old scores or just scaring people. Read more.
Location: São Luís, Maranhão, Brazil
Dates: late June to the second week of August
The second week in August is your last chance to catch this wild, folkloric festival. Derived from African, Indian and Portuguese influences that mingled in colonial times, the event revolves around the story of the ox's death and resurrection. Accompanied by much heckling, a stream of street performers, many dressed as oxen or mythological creatures, tell the tale through song, dance, theatre and capoeira. Read more.
'Piazza del Campo' by razvan.orendovici. Creative Commons Attribution
Location: Il Campo, Siena, Tuscany, Italy
Dates: 2 July and 16 August
The Italians' factional tendencies can be seen in all their swaggering glory at Il Palio, a bareback horse race that lasts for about a minute and a half. During the short dash around central piazza Il Campo, which is covered in packed dirt for the occasion, jockeys are allowed to do anything to their opponents other than tug their reins. The winning steed is often riderless. Read more.
Location: Elvis Presley Blvd, Memphis, Tennessee, USA
Dates: one week around 16 August
On the anniversary of the King of Rock 'n' Roll's death, Elvis impersonators converge on Memphis, Tennessee, where Presley ate his last peanut butter n' jelly sandwich in 1977. Read more.
Location: Llanwrtyd Wells, Powys, Wales
Date: August Bank Holiday weekend
Llanwrtyd Wells has supplemented the tourist magic of being Britain's smallest town with a series of bonkers events, the daftest of which is bog snorkelling. Read more.
'Rožmberk 'by dorena-wm. Creative Commons Attribution-NoDerivs
Location: Strakonice, Písecko, South Bohemia, Czech Republic
Dates: late August, held every two years
As well as Turkish fez hats, handguns and CZ Motorcyles, the Czech town of Strakonice is known for its dudy (bagpipes). Oh, General Patton also based himself here when the US army liberated parts of Bohemia in 1945. But more recently, the town has held a four-day festival devoted to the many forms of bagpipe blowing. You can get a sense of this variety at the stop-start opening procession, in which the enthusiastic players regularly pause for a toot, and take hours to cover the 1km to the castle. Read more.
'Con pasión - tango' by Ana_Cotta. Creative Commons Attribution
Location: Venues around Buenos Aires, Argentina
Dates: second half of August
Buenos Aires and tango are about as inseparable as, well, a pair of tango dancers. In celebration of its sultry and mysterious dance, the Argentine capital stages this annual festival, with events spread out across the city. Read more.
Location: Hauts plateaux (highlands), Madagascar
Dates: throughout winter (June to September)
Traditional Malagasay culture is rooted in respect for its ancestors, as the Merina people's Famadihana exhumation ceremony bears testament to. The living family members gather at the clan's tomb, where stone and mud are prised open and straw-wrapped ancestors passed out above bobbing, dancing heads. Read more.
Location: Black Rock Desert, Gerlach, Nevada
Dates: week prior to and including Labor Day weekend (first Monday in September)
Burning Man is more than a festival; it's a utopian society that springs up on the cracked terrain of Nevada's Black Rock Desert. The survivalist happening's 10 principles include radical self-reliance, radical self-expression, communal effort and, above all, participation. These 10 hippy commandments lead to a 45,000-strong 'city' (the fifth largest in desolate Nevada), where inhibitions are left at the gates and freakery courses along the dusty streets. Read more.
'La Tomatina: In Uniform' by dahon. Creative Commons Attribution-NoDerivs
Location: Plaza del Pueblo, Buñol, Valencia, Spain
Date: last Wednesday in August
Getting pelted with tomatoes may sound like a punishment reserved for medieval rogues in the stocks, but it's all in the name of fun at La Tomatina. For one morning a year, the small town of Buñol in eastern Spain dissolves into the world's greatest tomato fight. Read more.
Location: Ladbroke Grove, Notting Hill, London, England
Dates: last Sunday and Monday in August
The British capital's top summer knees-up, a celebration of the local Caribbean community, has enlivened this part of town since the 1950s. During the end-of-August bank holiday, the neighbourhood featured in the Hugh Grant film Notting Hill explodes with reggae sound systems and Rastafarians smoking what one of Grant's characters might call 'wacky baccy'. Read more.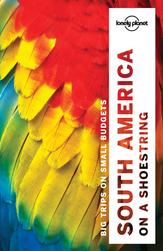 Need more festivals? Here's a list of further events in August:
Testicle Festival (Montana, USA; first weekend in August) www.testyfesty.com Rock Creek Lodge's celebration of that underrated delicacy, the bull's testicle, also features wholesome country pursuits such as wet-T-shirt competitions.
Shoton Festival (Lhasa, Tibet; 30th day of the sixth Tibetan Month, usually August) Opera is sung and yoghurt eaten at the Buddhist festival in the Summer Palace, the Dalai Lama's former residence.
Big Green Gathering (Somerset, England; first week in August) www.greengathering.org.uk Unsigned music, cinema, circus and workshops, powered by bicycle, wind and sun.
Fête des Cuisinières (Pointe À Pitre, Guadeloupe; early August) Everyone is invited to feast on Caribbean grub cooked by island women in Creole costumes.
Balloon Fiesta (Bristol, England; second weekend in August) www.bristolballoonfiesta.co.uk More than 100 hot-air balloons fill the skies and, in the 'Special Shapes Rodeo', huge animals float above the city.
Barba e Baffi (Beard & Moustache) European Championship (Grottaglie, Italy; August) www.grottaglieturismo.it A battle of Hungarian, English, Chinese and Dalí moustaches; and Garibaldi, Verdi and freestyle beards.
Crayfish Parties (Sweden; mid-August) Fishy feasts take place throughout August to mark the start of the 'crawfish' season.
Rose of Tralee (Ireland; penultimate weekend in August) www.roseoftralee.ie Celtic beauties vie to be carnival queen in a pageant named after a famous Irish love song.
Mount Hagen Show (Western Highlands, Papua New Guinea; third weekend in August) Tribal groups perform sing-sing dances in traditional costumes and bodypaint.
Victorian Festival (Llandrindod Wells, Wales; week leading up to the August Bank Holiday) www.victorianfestival.co.uk The spa resort relives its heyday with balls, tea parties and fêtes, attended by ladies in blouses (high-necked, of course) and gents in boaters.
Aarhus Festival (Denmark; last Friday in August) www.aarhusfestuge.dk Scandinavia's top annual arts festival attracts performers from all disciplines to Denmark.
Ganesh Chaturthi (Maharashtra and Goa, India; Hindu calendar month of Bhaadrapada, usually late August) Central Indian festival honouring Ganesh, the elephant-headed Hindu god of wisdom and good fortune.
See festivals in other months of the year here.
This article was first published in June 2012 and was republished in June 2013.