Ask the experts: where to go in June
The festival season starts with a bang in June as Europe, North America and other parts of the world warm up for summer. Travellers to parts of sub-Saharan Africa, meanwhile, can take advantage of cooler, drier days to indulge in some stellar wildlife watching.
This is a great time of year for walking Turkey's Turquoise Coast, gazing at the Milky Way from atop a sand dune in the Namib Desert, and fumbling your way through a fog of incense in the backstreets of Macau.
Whether you're looking to tune into a mega music festival or just happy knocking back a rice wine or three in a traditional Bornean longhouse, Lonely Planet's destination experts have some suggestions for your next adventure.
Namibia
The desert air cools over Namibia in June, meaning pleasant daytime temperatures and crisp, clear nights. The latter makes for spellbinding stargazing, with an unimpeded view of the heavens showing just why the Milky Way got its name.
The cooler climate also make June one of the few months when hikers can take on the world's second largest canyon: Fish River. The 85km multi-day trail along the floor of this yawning 550m-deep, 27km-wide rift in the earth's surface is one of Africa's best. Climbing up the crests of the parabolic dunes at Sossusvlei - among the world's tallest - is also much more enjoyable in moderate temperatures.
Paradoxically, despite the dip in temperature, the air and landscape also become drier in June, which forces wildlife to congregate around ever-shrinking sources of water. At waterholes in Etosha National Park, you can watch elephant, rhino, giraffe, hyena, lion, zebra and dozens of other species choreographing their thirst-quenching visits – it's a dance like no other.
Matt Phillips - Destination Editor for sub-Saharan Africa. Follow his tweets @Go2MattPhillips.
Sarawak, Malaysian Borneo
Coinciding with the beginning of the dry season, June heralds Sarawak's most important festival. Steeped in ancient indigenous traditions, Gawai Dayak sees longhouse doors flung open for several days of rice-harvest merrymaking, with visitors often invited to participate in traditional dances, or at the very least join locals in a rice wine toast or two.
While Gawai Dayak offers the best traditional 'taste' of Malaysian Borneo, the drop in humidity and precipitation also lends itself to exploring Sarawak's famous green spaces, from Semenggoh Wildlife Centre where endangered orangutans - most of them orphaned - can be seen at play, to the majestic forested bluffs of Bako National Park, one of the best places to spot proboscis monkeys in the wild. Both are just a short hop from Kuching, with Borneo's most stylish city making the perfect base for adventures.
Sarah Reid - Destination Editor for Southeast Asia. Follow her tweets @sarahtrvls.
Salvador de Bahia, Brazil
If you're headed to Brazil for the World cup in June, spend a few days soaking up the sights and sounds of Salvador, where the vibrant pastimes of African, Portuguese, and indigenous South American cultures collide.
The nation's third-largest city and first capital of the Portuguese New World, Salvador is a stunning blend of colourful colonial architecture, gleaming churches and cobblestoned streets which serve as the backdrop for Candomblé ceremonies and capoeira circles, all set to the intoxicating beat of Afro-Brazilian drums.
You'll have your choice of festivals taking place from 10 June onward, including the Festa de Santo Antonio, where young women pray to the patron saint of matrimony with hopes of finding husbands. Don't miss the Terreiro de Jesus, Igreja e Convento São Francisco, or the vibrant historic centre of Pelourinho, a Unesco World Heritage site. Just outside Salvador, experience the splendour of the Atlantic Ocean at Praia Porto da Barra beach - the northeastern coastal climate of Bahia state is warm year-round and rainfall is minimal during the winter months.
MaSovaida Morgan - Destination Editor for South America. Follow her tweets @MaSovaida.
Macau

A festive mood grips Macau in June, when feasts and fetes abound. Macau's diverse colonial history has resulted in a heady mingling of traditions and religions, such as the Dragon Boat Festival (sport.gov.mo/zh/sites/dragonboat) (2 June), when rowing teams race elaborately decorated dragon-shaped boats across Nam Van Lake.
Macau is said to be shaped like a lotus, a fact celebrated during the Lotus Flower Festival (14-22 June), when streets and temples overflow with colourful blossoms and lotus features on many menus.
June also marks the Feast of Na Tcha (15 June). On this day, a fog of incense wafts through the streets as a statue of Na Tcha, the Taoist god of protection, is paraded with dragon dancers, beating drums and clanging gongs. The parade undulates from the Na Tcha Temple in old Macau to the outlying islands of Taipa and Coloane.
Megan Eaves - Destination Editor for North Asia. Follow her tweets @megoizzy.
The Lycian Way, Turkey
Turkey's Turquoise coast heats up in June, but the sun hasn't quite hit full strength. Follow sections of the 500km-long Lycian Way on foot through ancient ruins, pine forests, and to glorious sandy beaches. Make sure you pack sturdy walking shoes. There are campsites en route, or base yourself in a town and tackle it in day trips (visit cultureroutesinturkey.com/c/lycian-way for maps).
Ölüdeniz is a good starting point, with steep paths from the high-end hotels through tiny Falaya to unspoilt Butterfly Valley and its sandy beach. Further south along the coast, Patara can claim Turkey's longest uninterrupted beach as well as some of Lycia's finest ruins. Or if it's comfort you're after, Kalkan has some of the best dining options on the route, including the excellent Korsan Fish Terrace.
Jo Cooke – Destination Editor for Iberian Europe and Turkey. Follow her on Twitter @JoannaCooke1.
Chicago, USA
Chicago is booming. With shiny new skyscrapers, a crop of plush hotels opening and a culinary revolution at sizzling point, there has never been a finer moment to put your sails up in the Windy City. And after one of the worst winters on record, the locals can't wait for summer and a civic diary packed with events.
There are festivals of all stripes in June - literature, comedy, LGBT - but it's the Chicago Blues Festival (choosechicago.com/chicago-blues-festival) (13-15 June) that takes top billing. This is the world's largest free blues festival with four days of the music that made the city famous.
2014 is also a year of celebration for Chicagoans as Wrigley Field, one of America's oldest and best-loved baseball parks, turns 100. The park is hosting a season of throwback games and parties so there's no better time to take a perch on the bleachers, hot dog in hand (remember: no ketchup), and watch as the Chicago Cubs attempt to break their 105-year losing streak. This year, Cubbies.
Dora Whitaker - Destination Editor for Eastern USA. Follow her tweets @dorawhit.
Zagreb, Croatia
June is a fantastic time to visit Croatia's capital Zagreb – the weather is warming up (with average highs around 25°C/77°F), pavement cafes buzz with activity, and festivals fill the streets with revellers. Cest is D'Best (cestisdbest.com) lures street performers from around the world, turning the city into a huge circus from 5-11 June; Ljeto na Strosu (ljetonastrosu.com), held from May-Sept, transforms a leafy central street into a quirky cultural hub with an outdoor cinema, concerts and art installations.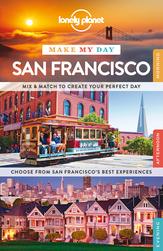 Croatia's biggest music festival, INmusic (inmusicfestival.com), is a three-day lakeside extravaganza that attracts plenty of big-name bands  (23-25 June) – this year's headliners include multi-Grammy Award winners The Black Keys, and legendary alt-rockers the Pixies. Tickets are ludicrously cheap (just €48 for the three days, or €69 including camping), facilities are superb (think yoga classes, swimming, free wifi and warm showers) and the location beside Lake Jarun is so close to the city centre that it's easy to dip in and out as you please.
Anna Tyler - Destination Editor for Southern Europe. Follow her tweets @go_AnnaT.