Ask the experts: where to go in February
February might be the shortest month, but if you live in the Northern Hemisphere in the tightening grip of winter, it can feel like it goes on forever. Or perhaps you're one of the lucky ones and your world is currently bathed in sun.
Either way, February offers a snowy - or sunny - smorgasbord of possibilities for travellers. Thankfully, Lonely Planet's destination experts know where to head.
Zanzibar, Tanzania
The powdery sands and cerulean waters of Zanzibar's shores are a particularly compelling prospect in February – skies are blue, temperatures pleasant and the sultry night air contains sweet music from across Africa.
The annual Sauti za Busara festival (www.busaramusic.org), which takes place from 13 to 16 February, features 30 musical groups from across the continent and its diaspora. Open-air performances take place within Zanzibar's World Heritage-listed Stone Town. Spend your days on the island's beaches, tracking primates in Jozani Forest or exploring Stone Town's many treats: Darajani Market, the Old Fort, St Joseph's Cathedral, the Old Slave Market and Mtoni Palace.
February is also the month when the great wildebeest migration tends to drop its young (a few hundred thousand births in three weeks) on the short-grass plains of the southern Serengeti. Internal flights in Tanzania make a Zanzibar-Serengeti itinerary an ideal bush-and-beach safari.
Matt Phillips - Destination Editor for sub-Saharan Africa. Follow him on Twitter @Go2MattPhillips.
Porto, Portugal
Portugal's second city is beautiful at any time of year, but visit at the end of February and you'll find yourself at the centre of one of  Europe's biggest film festivals. From 28 February to 8 March, Porto hosts the annual Fantasporto (www.fantasporto.com), a world-renowned celebration of fantasy and horror cinema. Last year's event attracted crowds of 70,000 and featured films from 37 countries - expect it to be even bigger this time.
Of course you can't come to Porto and not drink port. Head uphill from the river to Taylor's, one of Portugal's first wineries, for free tours and tastings of its excellent LBV (late-bottled vintage). Alternatively, enjoy a glass or two in one of the city's atmospheric wine bars - subterranean Vinologia offers over 200 wines and ports to try and buy.
Jo Cooke - Destination Editor for Iberian Europe and Turkey. Follow her on Twitter @JoannaCooke1.
Québec City, Canada
Québec City embraces the dark days of February by holding its annual Winter Carnival (carnaval.qc.ca/en), two weeks of snow and ice-themed revelry from 31 January to 16 February. The event turns 60 this year and includes a snow-mobile race, ice sculpting, night parades, a snow slide and a wince-inducing snow bath, wherein brave souls roll around in you know what wearing nothing but a swimsuit.
February is also maple syrup season, when the region's sugar shacks open their doors. The best way to taste Canada's famous export is the 'taffy pull', where steaming hot syrup is dribbled on to a plate of snow and moulded into a chewable strip. The tourist office in Québec City lists local sugar shacks in operation (www.quebecregion.com/en).
Dora Whitaker - Destination Editor for eastern and mid-USA. Follow her on Twitter @dorawhit.
Tasmania, Australia
Summer music festival season is in full swing on the mainland, but in February Australia's Apple Isle is a foodie's fantasy destination.
Hobart opens the feasting on 2 February with the Tasmanian Fruit Wine Festival on the capital's eastern shore – simply purchase a glass and make your way around the tasting booths. The merriment continues in Launceston from 7 to 9 February at Festivale (www.festivale.com.au), a celebration of locally produced gourmet food, more wine and al fresco entertainment in the historic City Park. And then it's on to Ulverstone on Tasmania's northwest coast for the – you guessed it – food and wine-focused Festival in the Park (www.festivalinthepark.org.au) on 23 February.
Blessed with glorious beaches, rugged forests and historical sites aplenty, there's more to Tassie than stuffing your face. But it's a good appetiser.
Sarah Reid - Destination Editor for Southeast Asia. Follow her on Twitter @sarahtrvls.
Taiwan
On the 15th day of the first lunar month (14 February in 2014), the night skies above Taiwan will blaze with light as the traditional lantern festival gets underway. Islanders release thousands of lanterns across the country, a throwback to a time when they served as safety signals in Taiwan's bandit-plagued canyons.
The show in Pingxi, a town north of Taipei, is one of the more spectacular, and also gives visitors the chance to release their own lantern and contribute to the spectacle. As if that's not enough to wear out your camera, the country's national Lantern Festival (www.taiwan.net.tw/2014taiwanlantern) which takes place in Zhongxing New Village, Nantou County, from 14 to 23 February, will feature a giant, 45-tonne lantern in the shape of a prancing steed to commemorate the Year of the Horse.
Planning a trip? Join the Taiwan Lantern Festival discussion at Lonely Planet's Thorn Tree forum.
Megan Eaves - Destination Editor for North and Central Asia. Follow her on Twitter @megoizzy.
Venice, Italy
Venice always seems lost in the mists of time, but if you visit in the fortnight before Lent (which starts on 5 March this year) the sensation of stepping into the past is even stronger. During the city's annual Carnevale (www.carnevale.venezia.it) hundreds of costumed revellers in eerie masks roam the streets by day and attend elegant balls by night. The event originated in medieval times, but reached its height in the hedonistic 18th century, when the masquerade lasted for months.
While tickets to the most exclusive balls (www.venice-carnival-italy.com) can cost several hundred euros, there are plenty of ways to enjoy the festival without spending a Doge's ransom. Wearing a mask (or even a full costume) is a great way to get involved – make your own or buy one from a local artisan such as Ca' Macana or Alberto Sarria Masks.
There are also plenty of events to watch, from costume competitions in Piazza San Marco to a procession of beautifully decorated boats on the Grand Canal.
Anna Tyler - Destination Editor for Southern Europe. Follow her on Twitter @go_AnnaT.
Tallinn, Estonia
For an intoxicating mix of history, contemporary culture and charm, head to Tallinn. You'll need to wrap up warm at this time of year, but braving the cold will be worthwhile: the city's medieval Old Town, with its intriguing cobbled streets, cosy cafes, unique boutiques and beautifully preserved historic buildings, is arguably even more spellbinding with a dusting of snow. Whet your appetite for exploration by taking in the most impressive view of it from the observation deck at Oleviste Church.
Venture beyond the Old Town to enjoy a wintry walk though the park at Kadriorg Palace, or marvel at the ultra-modern facade of Kumu, wherein you'll find Estonian art - and a welcome refuge from the cold. And when darkness falls (pretty early at this time of year) it won't take long to find a restaurant, bar or pub offering hearty sustenance. You'll leave this beautiful city wondering how winter could be so warming.
Gemma Graham - Destination Editor for northern Europe. Follow her on Twitter @gglpde.
Hokkaidō, Japan
Embrace winter in northern Japan with skiing, onsen (hot springs) and a snow festival that will knock your woollen socks off. Hokkaidō is at a powdery peak in February, with top ski areas Niseko and Furano boasting regular snowfall. At Niseko, the backdrop is snow-topped Mt Yōtei, a volcanic cone famous for its Mt Fuji imitation. Winter is also a good time to fully appreciate soaking in a piping-hot onsen. Find them throughout Hokkaidō, but for some of the best head to Noboribetsu Onsen village, known for both its springs and demon statues.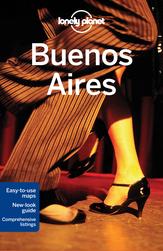 Don't want to ski or soak? Then come for the impressive Sapporo Snow Festival. From 5 to 11 February, downtown Sapporo will fill with snow and ice sculptures on a grand scale. Naturally, there's plenty of local food and drink to be had.
Laura Crawford - Destination Editor for Middle Asia (Japan, Vietnam, Cambodia, Laos, Myanmar & the Philippines). Follow her on Twitter @crawfplanet.