Ask the experts: where to go in April
No matter whether you're on the threshold of spring, heading into autumn, or escaping the turn of the seasons altogether in the tropics, April is a great time for a getaway.
If you're a fan of centuries-old pageantry, you won't find a better bet than Spain at this time of year, where the streets of Seville serve up a spine-tingling spectacle; in China, exuberance - and, of course, a good soaking - is the hallmark of Yunnan's Water Splashing Festival.
Adventurers, meanwhile, might be tempted by a trek amid South Africa's mighty 'Battlement of Spears', or maybe even a dive in the company of manta rays off the coast of Indonesia. But perhaps you'd prefer to explore uber-cool Copenhagen before the crowds descend, or grab a shrimp and oyster po'boy for a saunter down Bourbon Street, New Orleans, in search of the spirit of jazz?
Whatever your taste in travel, Lonely Planet's destination experts have advice in abundance.
Raja Ampat, Indonesia
Straddling the end of monsoon and the cusp of summer, April heralds gloriously comfortable temperatures for holidaying in Indonesia. With winter swells yet to pick up for surfers, conditions are ideal for diving and snorkelling.
One of the six countries in the 'Coral Triangle', Indonesia is surrounded by one of the most biodiverse oceans on earth. West Papua's fabled diving destination Raja Ampat is one of its most unspoiled corners, boasting more than 10 times the number of hard coral species found in the Caribbean. In February, the government decreed that Indonesia's entire aquatic territory will now act as a sanctuary for manta rays, so it's the perfect time to come and get acquainted with these gentle giants of the sea.
If you're a novice diver, consider stopping by the Gili Islands to get certified before heading to more remote diving regions like Raja Ampat. There's also great diving and snorkelling off easily accessible Bali and neighbouring Nusa Lembongan.
Sarah Reid - Destination Editor for Southeast Asia. Follow her on Twitter @sarahtrvls.
Seville, Spain
Many cities mark the Catholic feast of Holy Week, but none approach it with quite the same verve as Seville, where the event is known as Semana Santa (semana-santa.org).
Every day from Palm Sunday to Easter Sunday (13-20 April this year), large, life-sized pasos (sculptural representations of events from Christ's Passion) are carried through the streets from Seville's churches to the cathedral, accompanied by processions that may take more than an hour to pass. The celebrations continue in the city's bars and restaurants, so book ahead.
Seville boasts some of Spain's most creative tapas - head for the Vinería San Telmo, which offers traditional and modern varieties, such as squid ink spaghetti with scallops. On the same street, Catalina is another good option, with plenty of alfresco seating for a lazy lunch.
Procession schedules are widely available during Semana Santa - or see the website for more details. Arrive near the cathedral in the early evening for a better view.
Jo Cooke - Destination Editor for Iberian Europe and Turkey. Follow her on Twitter @JoannaCooke1.
Yunnan, China
Mid-April marks the traditional new year for the Dai minority in China's Yunnan province. The Water Splashing Festival is riotously celebrated in the Xishuangbanna region in the far south of the province, where a three-day festival includes a parade, open-air market and sand sculpting on the banks of the Lacang River.
Festivities culminate in a day of water splashing, where the entire community comes out to spray and douse each other with water. The ritual signifies a cleansing process for the new year. Water splashing festivals are celebrated in many parts of Southeast Asia, including Thailand, where Songkran is one of the most important dates on the national calendar.
Megan Eaves - Destination Editor for North and Central Asia. Follow her on Twitter @megoizzy.
uKhahlamba-Drakensberg Park, South Africa
The serrated ridges and basaltic buttresses of the Drakensberg Range took shape over millions of years, but you'll appreciate them in an instant.
Known as the 'Battlement of Spears' (Quathlamba) in the Zulu language, the range is not only one of Africa's most dramatic landscapes, but also one of the continent's greatest hiking destinations. And April, thanks to moderate temperatures and dry skies, is a fantastic month to experience it.
Trails within the 243,000-hectare uKhahlamba-Drakensberg Park, a Unesco World Heritage-listed site, vary in difficulty and length, allowing you to take on anything from easy morning strolls to strenuous full- or multi-day hikes.
Witnessing the park's most staggering sights, such as the Amphitheatre, Cathedral Peak, Devil's Tooth, Eastern Buttress, Monk's Cowl and Sentinel, is pretty special even from a distance. But taking them in up close, after an exhausting effort, is unforgettable.
Matt Phillips - Destination Editor for sub-Saharan Africa. Follow him on Twitter @Go2MattPhillips.
Copenhagen, Denmark
Effortlessly cool, enviably eco-friendly and filled with historic charm, Copenhagen's appeal isn't hard to fathom. Sneak in a visit to Denmark's capital before the summer crowds and see for yourself why it's known as 'the world's most liveable city'.
While you may have to put up with a few rain showers in April, iconic city-centre attractions like the Tivoli Gardens open up for the summer season this month, and you'll be able to enjoy relative calm at popular sights before Euro-pop fever descends in May, when the city plays host to the Eurovision Song Contest.
Wander the free-spirited streets of the alternative community Christiana or, at the other end of the spectrum, witness the pageantry of Queen Margarethe's birthday celebrations on 16 April, when the ever-popular monarch greets thousands of well-wishers from a balcony of the Amalienborg Slot.
If you're hungry after all the cycling you're bound to do, Copenhagen has it covered. Don't worry if your budget doesn't stretch to Michelin stars; head to Marv & Ben instead for a cheaper slice of Danish deliciousness.
Gemma Graham - Destination Editor for northern Europe. Follow her on Twitter @gglpde.
Louisiana, USA
In Louisiana, everyone seems ready to get up and dance. With jazz and Afro-Caribbean sounds mixing with squeaking accordions and the rasp of a washboard zydeco, it's hard to resist the urge to take to the floor.
The French Quarter Festival (10-15 April) in New Orleans is one of southern America's largest free events, and hundreds of local jazz, blues, Cajun and funky brass musicians play at outdoor stages. Grab a po'boy sandwich and wander the colonial-style streets where blooming bougainvillea drapes over the curly wrought iron balconies. Two weeks later, the world-renowned Jazz Fest comes to town. This extravaganza celebrates its 45th year in 2014 with an epic line-up including the likes of Santana and Bruce Springsteen.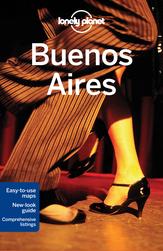 Springtime is warm and lush this far south, but the humidity is yet to rise. Outside of New Orleans, don't miss a visit to the cotton plantations of 12 Years a Slave-fame, or the swamplands of Cajun Country, home to the largest French-speaking minority in the US.
Dora Whitaker - Destination Editor for eastern and mid-USA. Follow her on Twitter @dorawhit.