Weirdo a go-go: the world's strangest festivals
Forget Glastonbury and head instead to one of the world's more unusual festivals – far more exciting than camping, Coldplay and chemical toilets.
Air Guitar World Championships, Oulu, Finland
Held in central Finland every August since 1996, the Air Guitar World Championships bring out the Hendrix in even the most unlikely competitors. The rules are simple: your guitar (electric or acoustic) must be invisible, and back-up bands – both real and of the air variety – are banned. Van Halen and AC/DC have been past popular music choices, though the day wouldn't be complete without some Deep Purple. Don your paisley bandana and leather pants and rock the free world with the airiest, and sometimes hairiest, of silent rockers.
The Night of the Radishes, Oaxaca, Mexico
On 23 December, Oaxaca hosts the Night of the Radishes, which sees locals carving that most humble of salad vegetables into historical and biblical scenes, depicting everything from the journey of the three wise men to crucial moments in Mexican martial history. A cash prize rewards the best carvers, who infuse their tableaux with cauliflowers, onions and other vegetables. Locals converge on the Christmas Vigil Market to celebrate the season with food, drinks and plenty of Christmas cheer.
Boryeong Mud Festival, South Korea
If you like getting down and dirty, you'll squelch at the chance to attend South Korea's Boryeong Mud Festival, held each July at Daecheon Beach. More than a million attendees flock to the beachside town of Boryeong, where tonnes of mud are dug up and dumped for a variety of events including mud-massage courses, mud-sliding competitions, a 'Mud King' contest and a muddy human pyramid. Dig in for some good, mucky fun!
Head out into the New Mexican desert in July for the annual Roswell UFO festival, where ufologists, alien hunters and alien-abduction specialists from across the planet – and possibly beyond – attend presentations on those elusive little green men with the mesmerising eyes. Dress up your pet in the popular Alien Animal Costume Contest, then follow up with a spot of UFO mud volleyball. And don't miss the closing UFO parade, which hits the dustbowl high street in rainbow shades of strange.
Hadaka Matsuri, Japan
If you find yourself in Japan in February, don't be surprised if you encounter some uncharacteristically immodest behaviour. The countrywide Hadaka Matsuri (Naked Man Festival) originated as a Buddhist-monk method of purifying the spirit. Thousands of red-blooded men strip down to their scanties (or even beyond), douse themselves in freezing river water, run starkers around temple perimeters or mingle naked among a crowd, conferring on everyone who touches them a prosperous new year. Not one for shrinking violets.
Baby-Jumping Festival, Castrillo de Murcia, Spain
For a historically offbeat festival, why not head to Spain during the Christian Corpus Christi holiday, when Castrillo de Murcia holds its baby-jumping festival. Known as 'El Colacho', this annual event – dating from 1620 – sees grown men dressed as the devil leaping over lines of babies. Tradition has it that by jumping over the infants, these temporary devils banish evil vibes and cleanse the babies' souls.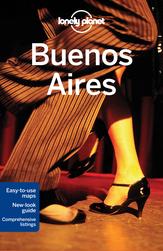 Ivrea Carnevale, Italy
Spain's tomato-flinging Tomatina festival is very popular, but if you'd rather pelt folk with something tarter, make for Italy in February. The Ivrea Carnevale sees thousands of ripe oranges exchanged in juicy skirmishes. Symbolising a local 12th-century battle, the fight takes place in designated 'battle zones', where streets soon become clogged with pulp and peel. If you don't fancy being hit by flying fruit, purchase a long, red Phrygian hat: red hats here represent freedom, and ensure you'll be free from any squishy citrus incidents.
Don't be a party-pooper! Grab Lonely Planet's Year of Festivals and start planning your next festive adventure.