Greece update: is now a good time to visit?
Anyone contemplating a trip to Greece is almost certainly aware of the news rocking airwaves and broadsheets around the world, chronicling Greece's economic and political woes. Each round of austerity measures, each bailout by the European Commission (EC), the International Monetary Fund (IMF) and the European Central Bank (ECB), known as the 'troika' in Greece, creates a new wave of news. So, naturally, questions arise about the actual state of affairs on the ground for travellers. Below, we tackle some of the dominant questions.
Is Greece a good place to visit this summer?
The resounding answer is yes! People remain welcoming, the culture is rich and the landscapes are amazing.
What should I expect when I get there?
Even Athens and other large cities, which have been hardest hit by the crisis and the reactions to it, are relatively peaceful. Lively neighbourhood life continues. You'll see closed shops, of course, and many people are deeply impacted by what is occurring (pensions cut, jobs lost, taxes raised), but locals largely pick themselves up and carry on. They are welcoming to foreign visitors – perhaps now more than ever, as tourism is about 16.5% of the economy and proprietors are pleased to have business. In the islands and hinterlands (Meteora, Delphi, Pelion, Peloponnese) life remains tranquil and retains the charm for which Greece is renowned: joie de vivre, gorgeous beaches and countryside, filoxenia (hospitality).
Competition for space on beaches, in tavernas and at hotels is lighter than usual, as some travellers have been deterred by news reports (statistics vary, but foreign bookings are down by as much as 25%; domestic tourism – about 25% of the industry – is also down).  Nevertheless, popular destinations like Mykonos, Santorini and Corfu are slated to be as crowded as usual, with prices to match. Smaller islands offer a particularly peaceful getaway this summer, such as Paxos, Amorgos and Kastelorizo.
Is there anything I should do differently?
While there have been numerous protests and strikes during the last few years, they primarily impact central Athens. A dose of traveller's savvy will carry you a long way: since demonstrations are usually announced in advance, avoid areas where one is planned. Similarly, strikes (boats, metro and occasionally state workers who operate sights like the Acropolis) are announced. Plan to travel or visit sights on another day.
You might not notice signs that there is an economic battle underway, but in major cities it is worth being security-conscious. There have been reports of increased petty theft, so secret your valuables and don't flash your cash.
Opening hours and prices are changing continuously, so call ahead to ensure a sight or museum will be open, especially if it's something on your 'don't-miss' list.
Pay attention to any new political developments so you are aware if conditions are changing.
What about money?
In big cities many proprietors accept credit cards, but Greece has always been a place where people prefer to receive cash. Using cash does not mean that you are contributing to the undeclared income dilemma: many proprietors give receipts and everything is on the up-and-up.  They simply aren't set up for credit cards or don't want to pay credit card company fees that affect their bottom line.
So bring cash and travellers cheques. ATMs are working as normal: bring an ATM/debit card to get euros on the road. In the event of an unforeseen freezing of Greek banks, it would be worth having cash on hand as well, especially in smaller denominations.
How can I help?
Spend your money with Greek companies and on Greek products.  If possible, book with Olympic Air (www.olympicair.com) or Aegean Airlines (aegeanair.com). Rather than booking a resort holiday through an international agent or using an internet booking site, which keep a slice of the funds, book directly with hotels (such as those listed in Lonely Planet guidebooks). Eat at local restaurants, not international chains. Buy Greek crafts and products, rather than something manufactured abroad.
What can I do to offset any inconvenience caused by the political situation?
If you are flexible in your travel plans and in your thinking, a day-long strike won't set you back. Book tickets and hotels with flexible refund and change policies, so you can adjust your plans in the event of a strike being announced after you've booked. But if your travel dates are unchangeable, good, comprehensive travel insurance can set your mind at ease.
For English-language strike information visit livingingreece.gr/strikes. For Greek speakers, try www.apergia.gr.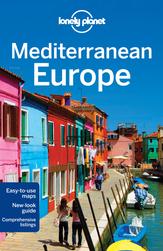 Any last dos and don'ts?
Many Greeks are willing to give an opinion on what's going on. That doesn't mean, though, that they necessarily want to hear your opinion. Be sensitive: some people have had a rough road and are experiencing very real impact from the economic situation. They may not be in the mood to discuss it.
This article was published on 20 July 2012.