Ask Lonely Planet: where can I find an unusual cookery course?
Travel and food are the happiest combination there is, and Lonely Planet Magazine's experts know exactly where to find the tastiest cooking classes. Steam, stir-fry or sizzle up a storm in one of these destinations.
1. Cyprus, recommended by UK travel editor Tom Hall
With a subtle take on eastern Mediterranean food culture, Cyprus could be just what you're after. The emphasis is on quality, fresh ingredients produced on the island, and classic recipes handed down through the generations. You should have no problem finding a cooking course, especially in larger towns such as the capital Nicosia - known locally as Lefkosia - where Yummy Cyprus offers six-day classes, with three hours of tuition each day (GB£500; yummycyprus.com). It is also increasingly popular for hotels to offer lessons to their guests. Private and vegetarian lessons can also be taken.
Cyprus Airways flies to the coastal city of Larnaca from Heathrow (from GB£215; cyprusair.com), and it's a 40-minute drive to Nicosia from the airport. The Classic Hotel is a smart mid-range choice in the town (from GB£85; classic.com.cy). There's much to do away from the kitchen - from the Greco-Roman ruins on Salamis island, and Nicosia itself (the last divided capital in the world) to fabulous hiking in the monastery-studded Troodos Massif mountain range.
2. Mexico, recommended by US travel editor Robert Reid
Is there any better combination than food and travel? Visit Oaxaca, a wonderful city in southwestern Mexico with a handful of excellent, immersive cooking schools that can show you how to make the local mole sauce, among other specialities. Summer is a great time to go, particularly during the Guelaguetza celebrations - a pre-Colombian tradition of folk dance held in the region on the first two Mondays after 16 July. One recommended school is Seasons of My Heart, run by American chef and television presenter Susana Trilling. Susana offers a six-day Guelaguetza course, including all meals, instruction and hotel accommodation (GB£1000 per person; seasonsofmyheart.com).
It's well worth staying for longer than six days to take day trips to nearby Monte Albán - the ruins of an ancient Zapotec capital - and to go to artsy cafés and bars to sample mezcal, the local cousin of tequila. A good mid-range hotel is Las Bugambilias, with folk art in rooms, balconies and huge Oaxacan breakfasts (from GB£50; lasbugambilias.com).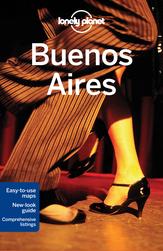 3. Sri Lanka, recommended by Asia-Pacific travel editor Shawn Low
Sri Lankan food flies under the radar. It's all about fresh herbs and spices, coconut and sesame oil, the national staple of 'rice and curry', seafood, and hoppers - fried pancakes served with sweet syrup from the kitul palm. It's a 10-hour flight from Heathrow to Colombo (from GB£650; srilankan.lk). From there, head to Bandarawela in Sri Lanka's hill country and seek out the Woodlands Network. This community organisation offers visits to temples, farms and tea plantations - and it runs one-day cookery classes (GB£4; visitwoodlandsnetwork.org).
You could also continue a short way on via train or bus to the laid-back town of Ella. Here, cookery classes are available at the Rawana Holiday Resort - using ingredients from the owner's garden, you help prepare a curry banquet that you then eat (rooms GB£3, cooking classes GB£2; 00 94 57 222 8794). And on Unawatuna on the south coast, Sonjas Health Food Restaurant also runs popular one-day classes (GB£16; 00 94 77 961 5310).