Festivals of the world: where to go in September
This is an excerpt from Lonely Planet's A Year of Festivals.
Festivals are a living, dancing museum of cultures and traditions in an increasingly globalised world. There is no better place for travellers to understand a country than an event where it proudly celebrates its individuality, whether through music, camel races or monumental food fights.
The top festivities for September are listed below.

'regata storica' by Roberto Trm. Creative Commons Attribution
Location: Castello, Venice, Italy
Date: first Sunday in September.
These rowing races on the Grand Canal commemorate the welcome given to Caterina Cornaro, wife of the King of Cyprus, in 1489 after she renounced her throne in favour of Venice. The most famous regatta out of 120-plus that take place in the watery city between April and September, the event begins with a parade of boats decorated in 16th-century style and powered by crews in period costume. Read more.
'WINNER 2010 PHOTO COMPETITION' by To Tuscany. Creative Commons Attribution-NoDerivs
Location: Grande Piazza, Arezzo, Tuscany, Italy
Dates: penultimate Saturday in June and first Sunday in September.
Taking the baton from Siena's Il Palio, Arezzo's medieval jousting tournament is like taking a ride in a time machine to the days of knights and maidens. Churches are decorated with pictures of 12th-century crusaders and the streets fill with costumes from an era predating even Giorgio Vasari, the Renaissance heavyweight who grew up here. Read more.
Location: Memorial Park, Braemar, Aberdeenshire, Scotland
Date: first Saturday in September.
Caber-tossing can be seen throughout Scotland's rugged north during the summer, but the most famous Highland games take place in Braemar. More than 20,000 people, sporting kilts or, if they're a less rugged tourist, more insulated apparel, converge on a 12-acre site. Read more.
'swaziland - umhlanga or reed dance' by Retlaw Snellac. Creative Commons Attribution
Location: Lobamba, Swaziland
Dates: late August/early September
Swaziland may be a pint-sized country, but Umhlanga attracts up to 30,000 participants. They're all women, they dance with umhlanga (reeds) swaying above their heads and, like many ritual gatherings, the event is all about finding a partner. Read more.
Location: Tegguidda-n-Tessoum, In-Gall, Niger
Dates: a week in the first half of September
One of Africa's most recognisable celebrations is the Salt Cure, held by Fulani and Tuareg cattle herders in the Sahara desert. While various groups gather for events, the Cure Salée held by the unique Wodaabé people is the one that has really grabbed the Western imagination. Read more.
'pegan shadows' by tz1_1zt. Creative Commons Attribution-ShareAlike
Location: Abbots Bromley, Staffordshire, England
Date: Wakes Monday (first Monday after the first Sunday after 4 September)
The date of the Horn Dance is not the only archaic aspect of this ancient rite. Held in a small village in the English Midlands, the ritual begins at 8am on the dot. The participants take the six sets of deer antlers, which carbon dating has revealed to be about 1000 years old, from the church. The horns are rather big, weighing between 7kg and 11kg. Read more.
Location: Mathura, Uttar Pradesh, India
Dates: Indian lunar month of Bhadra (August/September)
Held on the eighth day of the Krishnapaksha ('dark fortnight'), when the moon is waning, this mass pilgrimage kicks off an intense season of festivities, even by Hindu standards. It's a birthday party for Lord Krishna, the blue-skinned incarnation of Vishnu. Read more.
'moon cake x-section 'by jimmiehomeschoolmom. Creative Commons Attribution
Location: China
Date: fifteenth day of the eighth lunar month
Also called the Moon Cake Festival, China's harvest festival is an occasion to scoff these sweet treats. The cakes, made of a thin dough shell containing fillings such as jelly, dates and nuts or red bean paste, start appearing everywhere a month before the celebration. If they're not sick of the snacks by the time of the event, celebrants eat them within view of the real star of the festival: the moon. Held on the September full moon, during the autumn equinox, the tradition is about observing the transition of the seasons. Read more.
Location: Imilchil, Morocco
Dates: three days around the third week in September
Like the Cure Salée, the festival held in the High Atlas town of Imilchil is all about livestock and finding a partner. The most famous example of 600-plus moussems, the event is a homecoming celebration for herders who have spent the summer taking advantage of grazing grounds. The cattle fair adds to the chaos created by souqs (markets) and nomadic campgrounds, which look as striking as the surrounding mountains. Read more.
'Buttermere Lake District Cumbria UK' by Leshaines123. Creative Commons Attribution
Location: Egremont, Cumbria, England
Date: third Saturday in September
This Cumbrian fest is one of the world's oldest fairs, created in a charter signed by King Henry II in 1267. Over the centuries, the event has featured a variety of once-popular pursuits, such as cock-fighting and bull baiting. But none have been stranger than the gurning competition. Read more.
Location: Bohinj, Slovenia
Date: third Sunday in September
Kitsch, possibly of the unintentional kind, comes out to play at the Cows' Ball. More than 50 years old, the festival marks a winter homecoming; not of men, but of cattle, which return to the alpine Bohinj valley after a summer spent in green pastures. Daisy and friends are truly the belles of the rural ball, as they are decorated with wreaths and shown off on a parade. Read more.
'Barcelona Harbor' by papalars. Creative Commons Attribution-NoDerivs
Location: Barcelona, Spain
Dates: four days around 24 September
The Catalan capital's festa major, a final burst of pre-winter madness for the Mediterranean city, is dedicated to its co-patron saint, the Virgin of Mercy. Nostra Senyora de la Mercè, whose image lies in the church of the same name on Plaça de la Mercè, was named co-patron after she singlehandedly beat off a plague of locusts in 1637! Then in 1714, as Barcelona faced defeat in the War of the Spanish Succession, the obviously desperate town elders appointed her commander in chief of the city's defences. Read more.
Location: Nimmo's Pier, Galway City, County Galway, Ireland
Dates: last full weekend in September
The Galway Oyster Festival is dedicated to Ostrea edulis, the European flat oyster. The local molluscs are left to grow for three years in the clean waters of Brandon Bay and Clarenbridge, blooming into a juicy delicacy. Tens of thousands of the slippery critters are consumed on the Guinness Oyster Trail, on which 30 pubs give out free trays of the seafood with pints of the dark stuff. Read more.
Location: varies each year around the USA
Date: one day in September
The longest-running series of benefit concerts in America, Farm Aid grew out of a comment made by the Bob Dylan at the Live Aid concert in Philadelphia. Suggesting it would be great if the musical community could help America's struggling family farms as well, Dylan inspired Neil Young, Willie Nelson and John Mellencamp to organise an event. Read more.
Location: Brooklyn, New York City, USA
Dates: last weekend in September
This street party is one of the Big Apple's best festivals, but remains a well-kept secret. There's oodles of food to sample and music to hear at the celebration of Brooklyn's multiculturalism, which transforms Atlantic Ave into a 2.5km bazaar. A five-minute walk might take in an R&B band in pastel suits, a banjo-plucking bluegrass band, a modish alt-rock act, and a Greek folk troupe complete with belly dancers. Read more.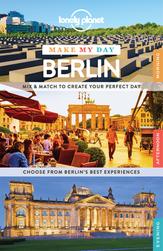 'Whales at Hermanus' by exfordy. Creative Commons Attribution
Location: Hermanus, Western Cape, South Africa
Dates: last week in September
Situated near Africa's southernmost tip, Hermanus has a front-row view of the Cape Whale Route. During migrating season, people flock to the clifftops to glimpse the endangered southern right whale. Given that it overlooks Walker Bay, into which 70 whales have squeezed, the town once took its blubber-related fortune for granted. In an attempt to formalise the clifftop viewing, it started its festival and introduced the Whale Crier. The world's only such crier, his blasts on the kelp horn are coded to direct eager cetacean-spotters. Read more.