Ask Lonely Planet: best place to see the night sky?
Here at Lonely Planet, we have travel experts on tap. In this excerpt from the June 2011 issue of Lonely Planet Magazine, they advise reader Matt Bronson who asks: 'Where can I go to get away from the bright city lights and see great night skies, with plenty to do during the day as well?'

1. Umbria, Italy, recommended by UK travel editor Tom Hall
The best sky I've ever seen was when I was staying in a converted farmhouse in rural Umbria, Italy. The beauty of this part of the world is the mix of a rustic pace of life, wonderful food and drink, and a huge variety of things to do in a small area.
The villages around Orvieto, a beautiful hilltop town with excellent wineries nearby, make good bases. Take day trips to the gorgeous university town of Perugia and the Lago di Bolsena. The area is also close enough to make a dash to Florence or Rome should you crave a hit of big city life.
Be sure to be back in your rural idyll for sunset and then the evening light show; it can be dazzling, especially for those who live in a city. There's a hand-picked selection of properties at VTC Italy to give you some ideas. As you might expect, high summer is high season. While swimming pool weather is restricted to the summer months, the starry sky will be there year-round.
2. Tucson, Arizona, recommended by US travel editor, Robert Reid
Love the question. A super place to base yourself with much to do including stargazing is Tucson, Arizona, a southwestern university town undergoing a renaissance - and a place that's very proud of keeping itself dark. The surrounding mountains are home to observatories and the city has strict 'dark skies' regulations on lighting (downward).
A short drive to the west is the Saguaro National Park, home to cartoon-style cacti. There are looping drives, hikes, and it's a local favourite for sunsets.
To get the space theme going, Tucson's Flandrau Science Center offers 3D views of Mars. Be sure to take a day trip 56 miles southwest to Kitt Peak National Observatory, one of the world's largest, for its three-hour night-time observing programmes. Away from the stars, Tucson deserves some attention for its nightlife and food around its historic heart, traversed by a new streetcar.
3. Victoria, Australia, recommended by Asia-Pacific travel editor Shawn Low
Australia's vastness offers unparalleled locales for stargazing. Take, for example, the drive along the Great Ocean Road in the southern state of Victoria. The 150-mile stretch of coastal road takes you past rainforest, surfing beaches, charming seaside towns, battered rock formations and shipwreck sites.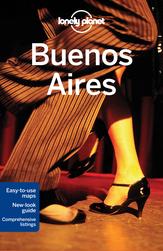 Torquay, at the start of the drive, has a fantastic surfing beach. Continuing along, you'll pass through Lorne and Apollo Bay, two seaside towns that are pit stops for fish and chips. Keep your eyes peeled for Beech Forest - tramp through rainforest and climb platforms above the canopy. Head inland to a volcanic landscape as you travel between the towns of Colac and Camperdown via Red Rock Lookout. Most visitors end their trip at the Twelve Apostles - now only seven rock stacks standing out in the sea, but still impressive.
For accommodation, find a secluded place with limited light pollution, such as Cape Otway Cottages. One of the best ways to see the stars is by camping under them. Tourism Victoria has a list of camping sites along the Great Ocean Road - though note that in winter, you'll have to rug up.