Ask Lonely Planet: where to go before we have kids?
Here at Lonely Planet, we have travel experts on tap. In this excerpt from the December 2010 issue of Lonely Planet Magazine, they help out a reader looking for the last trip before starting a family.
My husband and I would like to save up for a big holiday before we start a family. I was thinking of three weeks somewhere with amazing scenery and where we can travel independently. Ideally it would be in a safe country with good roads. Where do you suggest? - Sarah Street, Liverpool
Chile is an excellent choice. About 1,600 of its head-to-toe 2,670 miles are connected with great roads, from Arica on the Peruvian border south to Puerto Montt with its fjords. Fly into Arica and get a one-way car rental – Hertz offers budget cars with a drop-off in Puerto Montt (about £215 per week; hertz.com).
See the world's oldest mummies in Azapa Valley, then detour to spectacular Lauca National Park. Five hours south of Arica is Iquique, a popular surfing centre, and further on is San Pedro de Atacama, which has salt flats, volcanoes and the famed El Tatio geysers.
Many visitors blaze through the middle - instead visit poet Pablo Neruda's old house at Valparaíso, then on to Santiago. South of the capital, taste the wines of Colchagua Valley, then drive to the rainforests of Pucón for rafting and mountain biking. Finally, end your journey in the beautiful Lake District outside Puerto Montt. - Recommended by Robert Reid, Lonely Planet's US travel editor
If you can wait until at least May before taking your trip, Iceland is ideal. The weather and length of day will have improved by then, and it'll give you time to save some pennies. Iceland isn't as brutally expensive as it once was, but inflation means it's not a bargain destination. A budget of £100 a day per person is reasonable, including car hire and sharing a room.
A circumnavigation of the island is the obvious way to spend your time, but add in Snæfellsnes and the Westfjords, which are unmissable. Spend a few days hiking around the Hornstrandir peninsula, a short boat transfer from the Westfjords main town, Isafjordur. Beyond that, tour the major sights in a clockwise direction. You'll drive on pretty much paved roads all the way and a 2WD will get you where you want to go. Pack for inclement cold weather at any time of year, but there are geothermal pools in many towns that you can warm up in. - Recommended by Tom Hall, Lonely Planet's UK travel editor
A loop of peninsular Malaysia would be perfect! It's jungly, mountainous, beachy and historical. There's a modern road system and traffic drives on the left. Car rental (from £300 per week; orixcarrentals.com.my or simedarbycarrental.com), petrol (38 pence per litre) and midrange accommodation (from £15) are all good value.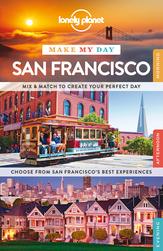 Fly to Singapore to avoid the chaotic Kuala Lumpur traffic and pick up your car from Johor Bahru. From there, head to historic Melaka, then to Selangor to spend a night surrounded by fireflies. Move on to the cool jungles of the Cameron Highlands and the World Heritagelisted Penang. You can take your car on the ferry to Langkawi for some island paradise or drive east to Kota Bahru and then to Jerantut to visit Taman Negara, Malaysia's best national park. Finally, return to Johor Bahru via Endau Rompin National Park and fly out of Singapore. - Recommended by Jane Thompson, regional publisher in Lonely Planet's Australia office
If you found this article handy, there is plenty more advice and inspiration in the Lonely Planet Magazine - subscribe and get your travel info delivered straight to your door. (Currently only available for delivery to UK addresses.)