Destination at a glance: Yemen
Yemen may be the Arabian Peninsula's poor cousin, but therein lies its charm. With none of the oil wealth of its neighbours, the country is like a time capsule to old Arabia.
Yemen's history reads like the retelling of a legend – to the Romans, Yemen was Arabia Felix (Happy Arabia), Noah launched his ark from here, the Queen of Sheba once ruled the land and there was once dazzling wealth from the frankincense trade.
This journey into the past has many diverse focal points, from the Arabian Nights–like capital of San'a in the west to mud skyscrapers in the east, from the stunning mountain scenery and villages of the north to the weird and wonderful landscapes of Suqutra off the south coast.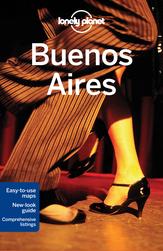 BEST TIME TO VISIT
October to March
TOP THINGS TO SEE
• San'a, the 2500-year-old Unesco World Heritage–listed city with 14,000 ancient buildings
• Wadi Hadramawt's otherworldly mud villages, especially Shibam which has been dubbed the 'Manhattan of the Desert'
• Shaharah, the ancient mountain village with a 17th-century suspended bridge and fantastic scenery
• Thilla, the historic fortified village with stone walls and lovely architecture
• Aden, Yemen's most modern city with some fine beach resorts nearby

TOP THINGS TO DO
• Pick your way through San'a's Souq al-Milh, the Arabian Peninsula's finest market
• Hike through the Jebel Kawkaban from the fortified citadel of Kawkaban
• Step back into Yemen's ancient history at Ma'rib, home to Sabean temples
• Explore wildlife-rich Suqutra where you can go diving, caving and hiking
• Drive into the clouds in the Jabal Razih, a mountain region with remote villages
GETTING UNDER THE SKIN
Read Yemen: Travels in Dictionary Land by Tim Mackintosh-Smith – wry observations of Yemeni life from a long-time San'a resident
Listen to Habibi Ta'al by Ahmed Fathey, a renowned Yemeni oud player and singer
Watch Pier Paolo Pasolini's Arabian Nights, a racy adaptation of the age-old collection of stories that includes scenes shot in Yemen; or A New Day in Old Sanaa'a, the first ever Yemeni film by Bader Ben Hirsi
Eat salta (a piping-hot meat stew with lentils, beans, coriander and fenugreek)
Drink tea scented with cardamom; or coffee with ginger
IN A WORD
Mumkin ithnayn shay (Two teas please)
TRADEMARKS
Frankincense; Queen of Sheba; mud skyscrapers in the Wadi Hadramawt; Bedouin tribesmen with jambiyas (ceremonial daggers); chewing qat (an intoxicating plant)
RANDOM FACT
Despite having been unified for centuries, modern Yemen was actually divided into two countries – South Yemen and North Yemen – until 1990.