Ask Lonely Planet: he wants activity, I want relaxation. Help!
Here at Lonely Planet, we have travel experts on tap. In this excerpt from the October 2010 issue of Lonely Planet Magazine, they help out a reader looking to balance competing travel interests!
Q: My partner and I are looking for a good-value holiday that'll suit us both: he'd love an active, forest-based break where he can canoe and fish and I would like a more relaxing break where I can indulge my passion for photography and writing. Any ideas? - Denise Pulis, Switzerland
1. Northeast Poland, recommended by UK travel editor Tom Hall
The Masurian Lake District, located in Poland's northeast, is the country's key kayaking and fishing destination. Poland's multi-day kayaking trip runs through here, the 65-mile jaunt from Sorkwity to Ruciane-Nida via Lake Beldany. Kayaks can be hired in Sorkwity and hotels can be booked en route.
Should you wish to spend at least part of the holiday with your beloved, aim for the area around Ruciane-Nida, where you'll find Knapja u Targowiczan (galkowo.pl). This rural mansion and cottage complex has rooms in old-world Masurian-style houses – contemplative for you and close to all the watersports your partner could wish for. Book a suite for £46 and you'll feel like a Prussian grandee. You can reach the area by flying to Gdansk or Warsaw (about £75 return; skyscanner.net) and hiring a car (under £20 a day; holidayautos.co.uk).
September and October are among the best months to visit. In the high summer the area is very busy and it goes to sleep in winter, even if the snowbound scenery is photogenic. Poland.travel can provide more info.
2. Vermont, recommended by US travel editor Robert Reid
Vermont is wonderful in autumn when leaves turn pleasing hues of rust, gold, orange and purple. Manchester in the south is an angler's haven. The American Museum of Fly Fishing has Ernest Hemingway's old rod and offers fly-fishing lessons (orvis.com). A beloved river is the trout-filled Batten Kill, where you can rent canoes and get drop-off/pick-up service for £42 a day. You can also take day-trips to bass- and pike-filled Lake Champlain (less than an hour away).
Away from the fishing, this is Robert Frost territory (the poet's buried in Manchester), plus hike the nearby Appalachian Trail. Drive to little towns like Woodstock, walk under the Quechee Gorge or shop in the cute colonial-era town. One way to merge your interests is on a day-trip with Green Mountain Fishing Guide, which combines bird watching, sites (Fort Ticonderoga) and fishing on Lake Champlain (£228 per day; greenmtnguide.com). Stay in Manchester's Seth Warner Inn, a quilt-filled inn dating to 1800 (£95; sethwarnerinn.com).
3. Tamil Nadu, India, recommended by LP publisher Jane Thompson
Kodaikanal in Tamil Nadu's Western Ghats is a small, intimate hill station blessed with photogenic thick forests, rivers, hidden waterfalls, fruit orchards and a spectacular lake at its heart. There are, unusually for India, several spots in and around Kodai to indulge a passion for angling, including the lake itself.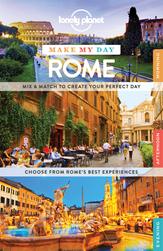 You'll need to arrange a permit in advance from the Inspector of Fisheries (contact the tourist office on Anna Salai when you get to town). Kodai Lake is a lovely place to quietly linger, but there are lots of outdoorsy activities too: you can rent watercraft on the lake for around £3 per day, take long strolls around the lake or more challenging hikes out of town. Base yourself in a classic room with valley views at Villa Retreat (from £35; villaretreat.com). There are lots of good restaurants along PT Rd; Hotel New Punjab has the best non-veg curries in town (dinner and lunch are less than £2). Flights from London to Madurai cost from £500; cheapflights.co.uk), and there are regular private buses to Kodai (£2).
If you found this article handy, there is plenty more advice and inspiration in the Lonely Planet Magazine - subscribe and get your travel info delivered straight to your door. (Currently only available for delivery to UK addresses.)