A holiday less ordinary: 10 obscure vacations
Why settle for the ordinary? In an excerpt from Lonely Planet's 1000 Ultimate Experiences, we've found destinations that are so off the beaten track, one is up a tree.
1. An oil-rig survival pod, The Hague
Roger Moore made the most of his survival pod in The Spy Who Loved Me (1977) and now you too can get cosy in a distinctive little bright orange 'capsule hotel' moored in The Hague. Built in 1972, the pods are 4.25m in diameter and not particularly luxurious (there's a chemical toilet), but that kind of detail didn't worry Bond. The interiors are being refurbished by various designers and artists and are set to have different themes, which will change seasonally.
Rates range from €50–150. The capsules are closed during winter because of the cold; check the website to see the schedule.
Yep, that's a hotel in a crane. But you won't be roughing it, because this is a boutique crane. No clambering up a wind-lashed ladder is required; there are two sleek lifts. The chairs are by Eames, the lighting and audiovisual equipment are touch operated, and the bed has panoramic views. The crane stands almost in Wadden harbour, close to Harlingen, and the views are incredible. Best of all, you can climb a rickety ladder to the cockpit to choose your own view: use the stick shift to rotate 65,000kg of steel 360 degrees.
Harlingen is just an hour's drive from Amsterdam; the room costs around US$400 per night so make the most of it.
Off most people's radars is Mauritania, the size of France but with a population of 3 million. It's 75% desert, with a climate that has two gears: hot and very hot. For desolate, undulating Saharan sand dunes, endless unpeopled beaches and sand-drifted streets, you can't do better. Mauritania also has the world's longest train (around 2.5km long), which runs between Noudhibou in the northwest, and the iron-ore mines in the northeast. It has one passenger car, or you can ride for free in the coal trucks. Travel here is a wild desert adventure: think bumping in pick-up trucks down unpaved roads, glimpsing horses galloping by in the night and sipping mint tea with Moorish fishers.
You can fly direct from France with Point Afrique. The airline is your best bet for reaching out-there Saharan
destinations (it also flies to Timbuktu in Mali).
4. A sphere with a view, Canada
In Canada, the Free Spirit Spheres come packaged with what some might call a lot of New Age mumbo jumbo. But cynicism aside, what's not to like about alien-looking spherical tree houses? Seeming to float in the treetops like huge wooden eyeballs, they're built from cedar, ecofriendly, fastened by suspension points, with wooden stairways hanging from the trees like rigging. They wobble with the breeze – and your weight.
Eryn is big enough to sleep three, and has a small kitchen, while Eve is smaller and sleeps one comfortably or two cosily. Two nights will cost around C$200–300. Alternatively you can buy your own sphere to take home.
5. A caravan, Scotland/Ireland/Devon
Get back to your roots with a rustic trip in an old Traveller caravan, meandering through back lanes in Scotland, Ireland or Devon. You don't have any Traveller ancestry? Detail schmetail, it's the life on the road that's in your blood. The caravans look antique and authentic and are quaintly rounded – the accommodation equivalent of an Easter bonnet – and sleep two to four at a squeeze. You'll be introduced to your horse, given some operating instructions, and then you'll clip-clop away with your new-found friend. This is slooow travel.
Old Spittal rents caravans for around £600 per week in April, May and September, and for around £750 from June to August. Or try www.horsedrawncaravans.com.
6. Salt Palace, Bolivia
Bolivia's snow-white Salar de Uyuni is one of the world's great salt plains. It covers 40 sq miles at an altitude of 3656m, is surrounded by mountains, geysers and flamingos, and becomes a shallow salt lake in the wet season. At its centre lies the Salt Palace, a hotel created from salt blocks, which you reach, not by boat, but by 4WD. Facilities are austere, the silence is deafening, the sunsets stupendous. In this dazzling saltscape, there's no horizon; the sky merges into the lake. The only other landmark in the midst of the glaring white expanse is Uyuni's Isla de Pescadores, with thousands of giant cacti that will make you feel lilliputian.
A night should cost less than US$20, but first you have to get there; Uyuni is a 15-hour bus ride from La Paz.
Expensive, difficult to access, highly restricted, with economic woes and electricity shortages, and filled with faceless apartment blocks and mammoth monuments to deceased president Kim Il-sung, North Korea is an unusual holiday choice. But this isolated bastion of a kind of communism is the world's most mysterious country, which alone is an enticing reason to visit. Don't expect to be free to explore: you'll be accompanied by two government-approved local guides at all times, who will fill you in on an official version of history. It's a trip into another world, where mobile phones and the internet are unknown, and the Cold War never ended.
Air Koryo runs flights between Beijing and Pyongyang on Tuesday, Thursday and Saturday; the return fare is around €300.
8. Camping on a raft, The Netherlands/Belgium
Camping in a field is for lightweights. You haven't really camped until you've done it on a raft. It's rugged, back-to-nature stuff . The tent-shaped huts are made out of logs hammered together, which rest on floating barrels. These are only accessible by water: you paddle there via canoe, taking all necessary supplies with you. There's no electricity and no plumbing – the toilet is a bucket with a lid that you empty in a separate toilet block, a canoe trip away. The rafts are secured in remote idylls on lakes in the Netherlands and Belgium. Don't watch Deliverance before you go.
Rates are from €135 for two nights, depending when you stay. The rafts are located in De Heen, De Wissen and Marnemoende.
What? You've never heard of Klagenfurt? But it's Austria's sixth biggest town. The capital of Carinthia. You know. And now it's a destination in itself, as no-frills flights ply the London–Klagenfurt route. The town is picturesque, with a frothy, Italianate feel, and sits on the eastern shore of Lake Wörthersee, the warmest and largest alpine lake in Europe. Winter visitors can skate 120km away on Weissensee; the 'white lake' freezes in the colder months, and hundreds of people scud around the ice. From a distance they resemble flickering punctuation marks.
From April to October visit Minimundus Villacher park and marvel at the detailed mini-models of famous buildings from all over the planet. Admission is around €11.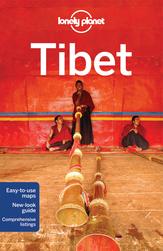 10. TV Tower, Rotterdam, The Netherlands
Yet more proof that the Netherlands has the world's zaniest places to stay is this TV tower built in the 1960s. It now houses a brasserie and two panoramic suites: 'Heaven' and 'Stars'. Heaven overlooks the port, while Stars has city views and a jacuzzi. Both are minimalist but luxurious, with lots of gleaming white and monochrome. If staying in a TV tower isn't crazy enough, you can also arrange to abseil its 100m height, an unusual proposition as there's no wall to rest your feet against. Or rope slide instead – you'll whiz to the ground in 15 seconds. If you're not afraid of heights, take a lift to the top to look out from the 185m-high balcony.
The Euromast is open daily, year-round, until 11pm. The last ride on the Euroscoop is at 9.45pm; abseil and rope slides cost around €45.