Australia and New Zealand: Top 5 places to hit the snow.
It has been one cold winter in Australia, and while you might be dreaming of sun and sand rather than snowflakes, sometimes it's best to just give in and think 'if you can't beat them, join them'. In this case, since there's no escaping the snow, you might want to seriously consider getting one last hit of the powder while there's some left.
So strap on your skis or snowboard, as Lonely Planet's Asia Pacific Travel Editor, Shawn Low, talks up the top 5 spots in Australia and New Zealand (ranked in no particular order) to visit before it all turns to slush.
Located 350km northeast of Melbourne, Falls Creek is one the best local ski parks –in-the-know Victorians eschew other parks such as Mt Buller for Falls Creek, with over 92 (mainly intermediate) alpine runs. Beginners aren't forgotten: the Wombat's Ramble is the longest beginner's run in Australia at 2.2km. This year, Falls Creek has also lit up this trail at night so you can keep falling over again and again!
In the interest of fairness and not annoying people in NSW and Canberra, we've included Perisher (better known as Perisher Blue). It's not hard to like this place - it's located in the famed Snowy Mountains, 600km southwest of Sydney, and one of Australia's most popular resorts. There are seven peaks and a superpipe to hit and best of all, the snow is still excellent.
3. Cadrona Alpine Resort, South Island, New Zealand
Not forgetting our trans-Tasman neighbours, the Kiwis have plenty of snow to go around. Cadrona, 60km northeast of Queenstown, is big for both skiing and snowboarding. Snowboarders in particular will be stoked by the Olympic-sized halfpipe and there are plenty of events if the competitive spirit strikes. If you tired of skiing, lovely Queenstown, Wanaka and Arrowtown are all no more than an hour's drive away.
4. Coronet Peak, South Island, New Zealand
New Zealand's first commercial ski field is still going strong 53 years on. Its close proximity to Queenstown (30 minutes drive), good snow (lots of snow machines), and spider web of trails (huge variety!) make it a popular, if safe, choice. If you do get bored of the scenery, Cadrona isn't too far away. Snow season in New Zealand might last till mid-October so you can really get your cold fix. Brrr.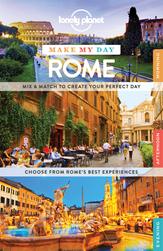 5. Lake Mountain Resort, Victoria, Australia
For those less-inclined to heart-stopping runs and falling on their bums, cross-country skiing offers a great alternative;  it's great for families too! Though the tragic Black Saturday bushfires decimated much of the resort, over 9km of trails have been reopened. The burnt trees stand in stark contrast against the bright white snowscape. Help the local economy bounce back and head roughly 100kms northeast of Melbourne to get here. Oh, and there's no lake. Go figure.