Ask Lonely Planet: what's a non-beachy honeymoon idea?
Here at Lonely Planet, we have travel experts on tap. In this excerpt from Lonely Planet Magazine, they help out a reader looking for a summer honeymoon that doesn't involve beaches.
'We are trying to decide where to go on our honeymoon this summer (Northern Hemisphere). We're not beach lovers and don't want to go anywhere too touristy, but would like a culturally rich experience. We also want to avoid any monsoons. Have you any ideas?' - Lavinia Pinto, USA.
Here's what Lonely Planet insiders suggest:
Honeymoon 1: Kaliningrad, recommended by UK travel editor Tom Hall:
It's hard to find corners of Europe that aren't overrun with visitors in the summer, but Kaliningrad fits the bill. The Russian region on the shores of the Baltic is cut off geographically from the rest of the country, with Lithuania to the north and Poland to the south. It makes for an excellent introduction to Russia: small, easy to get to and a touch friendlier than the Motherland.
Start in Kaliningrad city, with its red-brick cathedral, medieval fortifications and neighourhoods, such as Amalienau. Cherepakha Hotel is a great place to stay (rooms from £86). Stand-out excursions include the Curonian Spit, a strip of sand that splits the Baltic Sea from the Curonian Lagoon, which is perfect for boating and fishing. Nearby are huge sand dune and pine forests full of deer and bird life. Flying is the best way to reach Kaliningrad, with Aeroflot, Air Baltic (via Riga) or LOT (via Warsaw, from £265). Remember, you'll need a visa, so get guidance from Way to Russia.
Honeymoon 2: Chiapas, Mexico, recommended by US travel editor Robert Reid:
Mexico's southern-most state is wonderful, particularly San Cristóbal de Las Casas, a colonial town that's remote enough to miss the Yucatán tourist hordes, but gets you close to traditional Mayan villages and ruins, like Toniná or Palenque.
Stay at 17th-century Parador San Juan de Dios (from £85), then spend your week browsing the crafts market, taking a Spanish course, visiting the Mayan Medicine Museum, enjoying local coffee and watching live bands in Plaza 31 de Marzo. Worthy day trips include San Juan Chamula, a Mayan village whose church floor is covered with pine needles and worshippers burping out evil spirits! Another classic is to take a boat trip past crocodiles in the Sumidero Canyon.
Stay in colonial Comitán, 60 miles away, and visit the El Chiflón waterfalls and the Chinkultic ruins, or picnic beside the emerald Lakes of Montebello.
Honeymoon 3: Uzbekistan, recommended by Lonely Planet Publisher Jane Thompson:
With more than 2000 years of central Asian culture, but no beaches and being off the beaten track,  it has to be Uzbekistan. Fly to Tashkent from Heathrow (from £420). Wander the Old Town, explore Chorsu Bazaar and visit the excellent museums. You can eat well here, too; try National Food (dishes less than £2; Gafar Gulom 1) for local colour and cuisine.
Catch a flight to Nukus and visit the Savitsky Karakalpakstan Art Museum, which houses Central Asia's greatest art collection. South of Nukus is frozen-in-time Khiva; walk through the outer walls and savour the sight of the famous inner-walled city. Hire a driver from the day (£35) and visit the ancient ruined forts of Elliq-Qala, then spend a night in a yurt beside Lake Aidarkul with Sputnik Camel Camp (£35; sputnik-navoi@yandex.ru).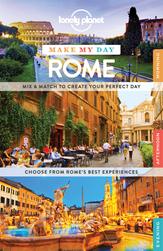 Go to Samarkand, a magical place of domes, minarets and monuments. For a cultural stay, try the family-run Antica b&b (from £35; anticasamarkand@hotmail.com).
If you found this article handy, there is plenty more advice and inspiration in the Lonely Planet Magazine - subscribe and get your travel info delivered straight to your door. (Currently only available for delivery to UK addresses.)