Best-value destinations for 2010
Looking for the latest buck-stretching destinations? We've got the pick of them, fresh from Lonely Planet's Best in Travel 2010 - and some of them might surprise you!
Have you always wanted to discover this magical country with its ice caps, volcanoes  and hot springs, but been put off by the prohibitive prices? Well, 2010 is your year. Last year's dramatic collapse of the kronur against numerous currencies, including the British pound and the US dollar, made Iceland suddenly much, much more affordable.
Perennially good-value Thailand is still top of the pops. It's one of the cheapest long-haul holidays for European holidaymakers. Visitors are always spoilt for choice regarding accommodation - even the cheapest beach hut tends to be nicer than rock-bottom beds in other good-value destinations. Plus, of course, major resorts are splashing out huge discounts as businesses seek to win back tourists. Don't miss the cultural feast of Chiang Mai, with its 300-plus temples and classes in everything from cooking to kickboxing.
Every economic crisis has a silver lining. Despite its reputation for being ludicrously expensive, London has become much more affordable for visitors (if not for its residents). The favourable exchange rate means that travellers will often find the cost of food and accommodation at least a third cheaper than they were a few years ago. Luxury hotels have slashed rates so fiercely that indulging yourself in five-star comfort can sometimes seem like the most economic option.
British holidaymakers take note - in 2009 this was one of the places where the British pound actually strengthened against the local currency (the rand). South Africa is not only about an amazing climate, vast unspoilt scenery, balmy sandy beaches, extraordinary wildlife and adventure activities, but the cost of living is low, so it's also excellent value for money. (Expect prices to skyrocket around June and early July when the FIFA World Cup is on though.)  For unbelievably vast views, take the cable car up Table Mountain in the morning or the evening - visibility is best early or late.
With regular, reasonably priced flights and low, low prices, Malaysia is a clever choice for travellers on the lookout for a bargain. You can have a three-course meal here for the equivalent of US$7.50 and the tourist industry is well developed, with a fine range of accommodation and some lovely low-cost places to stay, such as traditional wooden kampong houses on the beach or in the jungle. Make a beeline for the tropical paradise of the Perhentian Islands for white-sand beaches and crystal clear waters.
Mexico has long been every North American's favourite budget break, with its inviting cocktail of emerald jungles, turquoise seas, golden sands and happening resorts. But in 2009, it suddenly became even cheaper, as the US dollar grew to its most favourable rate against the Mexican peso in 15 years. Visitors from elsewhere will also find flights relatively inexpensive, plus prices – both hotels and flights – have been slashed to try to encourage travel in these troubled times.  To see the great Mayan ruins such as those at Palenque, get started early in the morning to avoid the crowds.
With years of economic boom under its belt, India surprises many travellers by being more expensive than they expect, especially for mid-range travel, but most foreign currencies still buy a fairly hefty quantity of rupees, and you can live exceedingly cheaply here. Head out of the major cities, develop a taste for dhal and rice, and you'll find your money stretches almost as far as the infamous Indian 'stretchable' time. You can also still buy luxury here - like  fantastic hotel rooms in former palaces - for jaw-droppingly cheap prices.
Long mooted as the cheaper alternative to its nearby neighbours in the Eurozone, Bulgaria has become the Eastern European country to watch in terms of a cheaper beach holiday. It has some fine beaches along its Black Sea coast, and Sofia, the capital, is one of the oldest cities in Europe. Most currencies measure up well against the Bulgarian leva, leaving you more in your pocket, and you can also quite easily snap up a cheap flight from almost anywhere in Europe.
The Kenyan tourist industry was devastated in 2008 by post-election riots, but last year the country began to re-establish itself on the tourist scene. Kenyan businesses are still working hard to reattract the tourist dollar, in a country where the cost of living is already low compared with other countries. Packages can work out to be particularly good value (especially if they include a safari), but if you prefer to do things separately, you'll also find hotel accommodation and flights at bargain-basement prices. Tsavo National Park, Kenya's largest park, is one of the best spots in Africa to see lions, elephants, leopards and the famous wildebeest migration.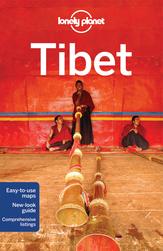 Fancy gambling away your life savings? Prefer the bookie to the bank? Now is the right time to party, as hedonism is available at fabulously discounted prices. Vegas is one of the destinations that's been hit hard by the credit crunch, as business travel and group bookings have slumped, so businesses there are singing and dancing like crazy to attract travellers. So if you fancy a bit of a flutter surrounded by neon and glitz, or to get hitched on the cheap, it's time to head to cut-price Vegas. To party without pain, check out the bargain-hungry website Cheapo Vegas.
Think we got it right? Think we got it wrong? Tell us your best-value up-and-comers!