King's Day: a guide to the Netherlands' royal party
'Queen's Day Boats 5 ' by celesteh. Creative Commons Attribution 
Location: Amsterdam, The Netherlands
Date: 27 April 2015
Level of participation: 5 – go mad in the streets of Amsterdam
Birthday celebrations for royalty are supposed to involve tea and polite conversation, but the Dutch like to give theirs a more rollicking party. Formerly, this holiday honoured Queen Beatrix (though it was held on the birth date of her mother Queen Juliana) but following the abdication of the Queen in 2013, the day now honours her son Willem-Alexander and was renamed King's Day. This nationwide holiday in Amsterdam in particular is a crazy, wonderful madhouse celebration. There's a free market throughout the city (anyone can sell anything they like), street parties, live music, dense crowds and lots of beer. The canals fill with boats and the streets with people, who come from all around the country and beyond. The entire city is given over to partying, so that it's a rambling, disorganised, exhilarating day in the city streets, which are all but turned orange as people wear anything and everything in that colour. This is less because it's the national colour than the fact that the King's royal lineage goes back to William of Orange. Happy birthday!
Essentials: Do as the Amsterdammers do and cover yourself head to toe in orange.
Local attractions: Chill out with a cruise through Amsterdam's canals, and take in a bizarre cornucopia of museums, from Anne Frank's House to a torture museum, sex museum and the inevitable tulip museum.
More info: Amsterdam Tourism & Convention Board (www.amsterdamtourist.nl)
See more festivals in April here.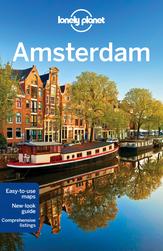 This is an excerpt from Lonely Planet's A Year of Festivals.
This article was first published in December 2010 and was refreshed in April 2015.