The best places to swim with whale sharks
Swimming alongside the largest fish in the sea is one of the ultimate bucket-list experiences. Lucky, then, that there are a handful of destinations around the world where in-season sightings of whale sharks are almost guaranteed. Remember to keep a respectful distance from the gentle giants, resisting the urge to touch them or to use flash photography.
A diver photographing a whale shark. Image by Jones/ Shimlock-Secret Sea Visions / Getty Images.
Isla Holbox, Mexico
A 25-minute boat ride from the mainland, Quintana Roo's sleepy northernmost island is the antithesis of crazy Cancun, just 150kms to the south.
Utila, Honduras
One of the world's cheapest destinations to get your dive ticket, this backpacker mecca off Honduras' Caribbean coast also boasts one of the world's few year-round whale shark research centres.
Ningaloo Reef, Western Australia
Australia's largest and most accessible fringing coral reef, Ningaloo lies around 1200km north of west coast capital Perth. Declared a Unesco World Heritage site in 2011, the 300km stretch is home to over 500 fish species.
A whale shark seen from below in the Maldives. Image by Stephen Frink / Getty Images.
Gladden Spit, Belize
A mass fish-spawning period between March and June draws whale sharks to Gladden Spit and Silk Cayes Marine Reserve, around 40km off the southeastern coastal town of Placencia.
Donsol Bay, Philippines
When whale sharks were 'discovered' at this Luzon Island fishing village in 1998, it became one of the nation's premier tourist destinations. Sightings are less frequent these days, but whale shark tourism is reportedly more ethical here than in Oslob, Cebu (where the sharks are fed).
Tofo Beach, Mozambique
This tiny traveller's haven – and scuba mecca – 400km north of the capital Maputo is home to one of the largest concentrations of whale sharks in Africa thanks to a seemingly never-ending supply of plankton.
A freediver swimming alongside a whale shark. Image by Trent Burkholder / Getty Images.
South Mahé, Seychelles
Some of the earliest scientific whale shark records came from the Seychelles, where the placid beasts are well protected. The largest island in the Indian Ocean archipelago, Mahé is the best place to spot them.
Koh Tao, Thailand
Just north of legendary party island Koh Phangan in the Gulf of Thailand, Koh Tao is famous for its cheap diving. Whale sharks are often spotted around Chumphon Pinnacle, just a 15-minute boat ride from the island.
South Ari Atoll, Maldives
Whale sharks are year-round residents of the Maldives, tending to favour the western side of the Indian Ocean archipelago from May to December, then heading to the east until April. South Ari Atoll is a Marine Protected Area.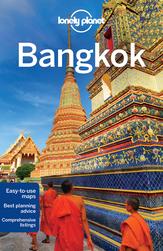 When to go: Operators in the area run weekly, year-round snorkelling trips to South Ari. You can track whale shark sightings as they happen by downloading the local Maldives Whale Shark Research Programme's (maldiveswhalesharkresearch.org) Whale Shark Network Maldives app.
Where to stay: many island resorts and guesthouses offer their own tours. The MWSRP are partnered with TME Retreats Maldives (www.tme.mv), so this is a good choice.
Operators: contact the MWSRP or TME Retreats for more information.