Klausjagen (Chasing the Claus): not your average Christmas celebration
6674 - Küssnacht - View from near Rigi Staffel by thisisbossi. Creative Commons Attribution-ShareAlike 2.0 Generic
Location: Küssnacht, Switzerland
Date: 5 December
Level of participation: 5 – take revenge for all those years you didn't get the present you asked for
Cast aside any preconceptions about the restrained nature of the Swiss as you watch them beat up on a fellow named Santa Claus. On the eve of St Nicholas Day, the good folk of Küssnacht, on the northern shores of Lake Lucerne, drag out their whips and cow bells for one of the country's more unusual parades. Dating back to the Middle Ages, when evil spirits were chased away with cow bells, but banned in the 18th century after it all became too raucous, it was revived when St Nicholas was co-opted into the event to hide the pagan overtones.
The parade begins on Seebodenstrasse at 8.15pm and is led by whipcrackers. Behind them come men wearing iffele (huge paper bishop's hats, some more than 1m high) lit from within by candles. St Nicholas himself is next in the queue, 'chased' by groups of up to 500 people clanging cow bells and honking on cow horns. It's enough to make Santa want earplugs for Christmas.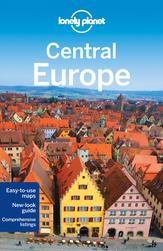 Essentials: You can add to the cacophony by bringing along your own cow bell.
Local attractions: Küssnacht is located at the foot of 1797m Rigi, one of Switzerland's most spectacular mountains and the site of the world's first mountain railway. You can ride a train to Rigi-Kulm station, just below the summit, for gorgeous views.
More info: www.klausjagen.ch
See other festivals in December here.