La Tomatina: a guide to Spain's tomato-throwing festival
'La Tomatina: In Uniform' by dahon. Creative Commons Attribution-NoDerivs
Location: Plaza del Pueblo, Buñol, Valencia, Spain
Date: Last Wednesday in August. 28 Aug 2013; 27 Aug 2014; 26 Aug 2015.
Level of participation: 5 – get ready to launch – and receive – volleys of tomatoes
Getting pelted with tomatoes may sound like a punishment reserved for medieval rogues in the stocks, but it's all in the name of fun at La Tomatina. For one morning a year, the small town of Buñol in eastern Spain dissolves into the world's greatest tomato fight.
Some 140 tonnes of the squishy red beauties are trucked in for the running battle, which is concentrated around Plaza del Pueblo and attracts 30,000 visitors.
La Tomatina began in 1945, possibly as an anti-Franco protest or simply as a food fight between friends. When the red riot is over, peace and cleanliness quickly return to Buñol. Fire trucks hose down the rabble and shopkeepers remove splattered plastic sheets from their stores.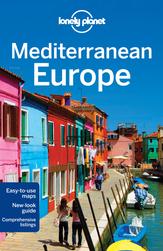 Essentials: Goggles are recommended, but it's what you don't bring to La Tomatina that's most important. The crazed tomato-throwers take no prisoners; cameras are seen as positive invitations to pelt the owner. Women should be aware that a wet T-shirt competition is an unofficial part of the day. Tomatoes are supplied, but ensure they are squashed or fruit might not be the only bruised bodies in town.
Local attractions: During the week before the scrap, Buñol hosts a paella cook-off and various festivities and fireworks. The best place to stay is nearby Valencia.
More info: www.latomatina.es/en/
See other top festivals in August here.