Fiesta de Santa Marta de Ribarteme: a guide to the Festival of the Near-death Experience in Spain
'Santiago de Compostela' by bernavazqueze. Creative Commons Attribution
Location: Santa Marta de Ribarteme, Las Nieves, Pontevedra, Galicia, Spain
Date: 29 July
Level of participation: 3 - meet the nearly dead
In an unlikely group therapy session, people in northwest Spain who have had near-death experiences climb into coffins. The boxes are carried into Santa Marta de Ribarteme, the church dedicated to Mary Magdalene's sister, with the coffins' inhabitants playing dead or cheekily peering down at their solemn bearers. Pilgrims without relations to shoulder them must lug empty coffins.
Afterwards, the procession heads up the hill to the cemetery, then returns to the church, where a statue of Saint Martha is produced. Chanting 'Virgin Santa Martha, star of the North, we bring you those who saw death', participants offer the shrine financial tokens of gratitude that their loved ones scraped through their scary experiences.
The festival combines Christianity with paganism and, typically, a large dose of profanity. The stories of those who saw their life rush past them must compete for attention with brass bands and fireworks. Stalls flog plastic religious souvenirs or octopus cooked in copper cauldrons.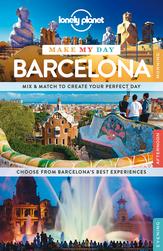 Local attractions: North of Las Nieves is Spain's most famous pilgrimage site, Santiago de Compostela. The city's cathedral, reputedly the resting place of Jesus' apostle James, is the final destination of a centuries-old pilgrim trail.
More info: Pontevedra Tourist Office (+34 986 85 08 14)
See other top festivals in July here.