El Colacho: tips for witnessing the baby-jumping festival of Burgos, Spain
'Catedral de Burgos' by El coleccionista de instantes. Creative Commons Attribution-ShareAlike
Location: Castrillo de Murcia, Burgos, Spain
Date: Sunday following Corpus Christi. 2 June 2013; 22 June 2014; 7 June 2015
Level of participation: 5 - if you're a baby
Spain begins to corner the European market for bizarre festivals with this gem. Grown men dress up in red and yellow costumes and leap over babies. The little-known ritual has taken place in the equally obscure province of Castilla y León in northwest Spain since 1620. The idea behind El Colacho is that the jumpers, with their devil costumes, whips and truncheons, are personifications of diabolical evil. When they leap, evil follows them and the babies' souls are cleansed.
Only tykes born in the previous 12 months can benefit from this spiritual vacuum cleaning service; a measure, perhaps, to curb the queue of local newborns keen to lie on a mattress while a crowd watches the devil incarnate use them as a hurdle. But it's not only the little ones who get the Spanish Inquisition treatment. The ceremony's organisers, the mysterious Santísimo Sacramento de Minerva brotherhood, ensure that the whip-cracking nasties keep the adult townsfolk in check.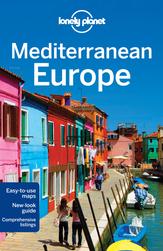 Essentials: bring a stomach for baby exorcism and a thick pair of trousers lest you feel the sting of a whip.
Local attractions: the Gothic cathedral in Burgos, the capital of the area, is one of Europe's finest examples of religious architecture. It also contains the remains of El Cid, the much-romanticised 11th-century soldier of fortune.
More info: Burgos Tourist Office (+34 947 20 31 25)
See other top festivals in June here.
This is an excerpt from Lonely Planet's A Year of Festivals.
This article was first published in December 2010 and was refreshed in April 2013.