Sónar: a guide to Barcelona's dance music festival
'Vodafone tent' by Matt Biddulph. Creative Commons Attribution-ShareAlike
Location: Museum of Contemporary Art, Barcelona, Spain
Dates: starts on the Thursday, the third week in June. 13–15 June 2013; 12-14 June 2014; 18-20 June 2015.
Level of participation: 1 - turn up and tune in to electronica
Billing itself as a festival of progressive music and multimedia arts, Sónar began in 1993 as a hobnobbing opportunity for the music industry and now attracts 80,000 electronica lovers. The cutting-edge festival is an appropriate excuse to visit Barcelona, where Gaudí built psychedelic buildings in the early 1900s and the Spanish Civil War inspired great literary accounts.
By day you can discover musical genres such as 'digital concretism' by checking out the showcases in the Museum of Contemporary Art and Centre of Contemporary Culture. The buildings, not far from La Rambla in central Barcelona, also host technology demonstrations, record and clothes fairs, multimedia art, and film screenings.
By night the chin-stroking is replaced by flailing arms when the action shifts to a clubber's nirvana, with four stages of live acts, DJs and VJs. No wonder the day's programme starts at midday. The roll call of international artists who have swung by the Catalonian capital for the event includes Aphex Twin, Björk, De La Soul, Richie Hawtin and the Chemical Brothers.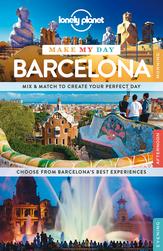 Essentials: swot up on what terms like 'post-rock' mean for conversations with electronica enthusiasts.
Local attractions: if you have any energy left after climbing Gaudí's modernist basilica, the Sagrada Família, Barcelona has galleries devoted to Picasso and the surrealist Miró, who both spent periods here.
More info: www.sonar.es
See other top festivals in June here.
This is an excerpt from Lonely Planet's A Year of Festivals.
This article was first published in December 2010 and was refreshed in April 2013.