La Tamborrada: a guide to the drum festival of San Sebastian
'Tamborrada infantil' by Bichuas (E. Carton). Creative Commons Attribution-ShareAlike
This is an excerpt from Lonely Planet's A Year of Festivals.
Location: Begins in Plaza de la Constitucíon, San Sebastian, Spain, and spreads through the old city.
Date: 20 January
Level of Participation: 1 – it's about hearing not doing
Description: Can you hear the drums, Fernando? You'll be hard pressed to hear anything else for 24 hours in the Basque city of San Sebastian as it stages the unusual – and unusually loud – La Tamborrada. At the stroke of midnight a flag is raised in Plaza de la Constitucíon and regiments of soldierly drummers begin parading through the resort town, banging and thumping at drums and barrels to celebrate (or wake from the dead) the city's eponymous patron saint.
Throughout the day and into the next evening there's no pause in the drumming as up to 100 regiments of drummers take to the streets of the ritzy resort city. Even San Sebastian's children get a turn, with all of the city's schools marching and drumming in uniform during the day. The origins of La Tamborrada are unclear, with some stories crediting it to maids who banged their water buckets at one of San Sebastian's wells.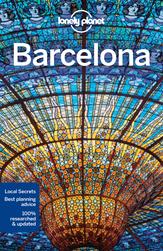 Essentials: Consider bringing earplugs if you want any sleep this day.
Local Attractions: After two long and loud nights, you'll probably appreciate some quiet time on the city beaches of La Concha and La Zurriola, which are among the best strands in Europe.
More Info: San Sebastian tourist office (www.sansebastianturismo.com)
See a list of other festivals in January here.