Staff favourites: Jerome's Bolivia
It's no secret that here at Lonely Planet we love to travel. We all develop soft spots for particular destinations, so this week we're highlighting the places that the Lonely Planeteers love.
Today, Lonely Planet IT developer Jerome Paul shares his love of Bolivia - in particular the Salar de Uyuni (the salt flats of Uyuni) - and throws in some handy travel advice too.
Why did you choose to go to Salar de Uyuni, Bolivia?
Peruvian customs had only given me a 20 day tourist visa, so after finishing with the Sacred Valley I had about five days to either ditch the country or start paying fines.  I wasn't that unhappy because I wanted to be in San Pedro de Atacama for Año Nuevo (New Year) and the visa issues gave me an excuse to ditch my other plans.  From Cuzco a natural route to San Pedro goes past Lake Titicaca into Bolivia and then South through Uyuni and the salt flats.  So I had the perfect excuse to do this little side adventure.
What did you expect of the salt flats and did it live up to your expectations?
I expected a massive white expanse with a blistering sun but we got there the day after it rained and instead of a salt flat we were looking at this very flat, polished lake that stretched as far as the eye could see in every direction.  Mountains and clouds reflected perfectly in the water and the horizon blended the land and sky together.  Truly otherworldly and completely surpassed my expectations. A highlight of my trip.
What was the best thing you saw, the best thing you ate, and the best thing you heard somebody say?
The salt flat is all about the views, but I was crawling over an island in the middle of the salt flats and thinking 'these rocks look so familiar'.  but I just couldn't place where I'd seen them before.  Eventually I realized I was standing on fossilized coral and I was at least 3500m above sea level.  My mind went blank trying to figure out how old this place must be.
The best thing I ate was the home cooking of the little Quechuan lady we had with us.
The best thing I heard someone say was when  our driver pulled over to a house just before heading out onto the flooded salt flats. He said he needed to get radiator protection.  A few moments later he returned  - with twigs to jam into the front of the bullbar!
What advice would you give a first-time traveler to Uyuni?
Two pieces of advice:
1) All the buses to Uyuni from La Paz are crap. It's mostly a corrugated dirt track through a desert and it gets bloody cold at night - despite the promise of on-board heating.  So no matter what the ticket seller, says take your thermals and sleeping bag into the bus cabin.  I was so cold that ideas like snuggling into the Canadian guy next to me were more appealing than I care to admit...  Seriously, take a sleeping bag.
2) The buses get into Uyuni at about 8am in the morning and the tours don't leave until about 10:30, so if you're fleet of feet you can get into Uyuni and start the tour on the same day.  You save a day, don't have to pay for accommodation - and there really isn't that much to do in the city of Uyuni.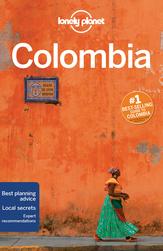 What would you do differently if you were to go again?
In general I'd do nothing differently but on the last day because I was heading into Chile and not going back to Uyuni. I got bundled into another car and it all happened so fast I completely forgot to tip my driver.  I feel a little bad about it because he'd been a good guy, didn't drink, was happy to stop whenever we asked and drove about the same speed as my grandfather.  Which made for an unexpectedly safe trip...
Has Jerome's journey got you thinking about a trip of your own? Grab the latest South America on a shoestring and start planning it!