Hermanus Whale Festival - world's best festivals
'Whales at Hermanus' by exfordy. Creative Commons Attribution
Location: Hermanus, Western Cape, South Africa
Dates: last week in September. 20-24 Sept 2013.
Level of participation: 3 - put an eye to a telescope
Situated near Africa's southernmost tip, Hermanus has a front-row view of the Cape Whale Route. During migrating season, people flock to the clifftops to glimpse the endangered southern right whale. Given that it overlooks Walker Bay, into which 70 whales have squeezed, the town once took its blubber-related fortune for granted. In an attempt to formalise the clifftop viewing, it started its festival and introduced the Whale Crier. The world's only such crier, his blasts on the kelp horn are coded to direct eager cetacean-spotters.
The festival is a great place to learn about the mysterious beasts of the deep through activities such as the Welcome Whale Wave Walk, where some 5000 people create a 5km human chain to say howdy to the seafarers. Being South Africa's only 'enviro-arts' festival, it also features music, markets and, of course, the Whales 'n' Wheels classic car show.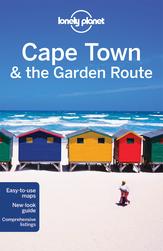 Essentials: know some background. Right whales were named by whalers, who considered them the 'right' prey because they floated when dead and produced plenty of oil, meat and whalebone.
Local attractions: Hermanus is within day-tripping distance of Cape Town, Table Mountain and the Cape of Good Hope.
More info: www.whalefestival.co.za
See other top festivals in September here.