Five of Serbia's travel highlights
Serbia is not yet a mainstream European destination, but the ingredients are there – from the capital Belgrade's nightlife to the architecture of the South. Step around Serbia with this selection of highlights from Lonely Planet Traveller magazine. Photos by Matt Munro.
The village of Guča, south of Belgrade, comes to life for an annual trumpet festival. Photo by Matt Munro
1. Go boho in Belgrade
You'd never know Belgrade's best bar, the Federal Association of Globe Trotters, was there unless someone told you. This bohemian den – filled with lamps, sewing machine tables and 1930s portraits – serves great cocktails (usp-aur.rs). To rest your head in style, make for the hip, minimalist Beograd Art Hotel. Fantastically located in the centre of Belgrade, the hotel is just a short walk from the bars and restaurants of the cobbled streets of the neighbourhood of Skadarska, and has great views across the city (belgradearthotel.com).
2 . See Tito's Mausoleum
Tito's Mausoleum, part of Belgrade's Museum of Yugoslav History, is the final resting place of former ruler Josip Broz Tito. An odd collection of gifts received in office includes embroidery, weapons and smoking pipes.
Bringing out the big guns with a sousaphone: brass is big news in the Balkans. Photo by Matt Munro
3. Valleys and village life
The village of Guča, a three-hour drive south from Belgrade, is home to an annual summer trumpet festival. If you're making merry in this musical hotspot, your next stop should be Serbia's natural wonders. Guča is only a 30-minute drive from some of Serbia's most beautiful landmarks, such as the forested mountains and deep valleys of the Ovčar-Kablar gorge. The region also has medieval monasteries, including the Unesco-listed Studenica Monastery (www.manastirstudenica.rs).
A bridal party in Serbia. Weddings can last for two to three days. Photo by Matt Munro
4. Dine in a harem in Vranje
Driving onward from Guča to Vranje takes around five hours. Refresh yourself from the long drive by dining in a truly unique setting: Haremluk, set in rooms that once housed a harem in the city of Vranje, has been repurposed as a restaurant and retains much original character. Meals – grilled meats, tomato salads and flatbreads – are simple but beautifully prepared (Cara Dušana; 00 381 17 431 696). The city's best place to stay is the Amico, a set of tastefully furnished apartments with sofas and kitchen facilities (amico.co.rs).
Haremluk, the characterful restaurant with a past in Vranje. Photo by Matt Munro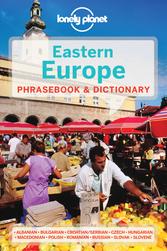 5. Steam up in Vranjska Banja
There were once hopes that hot springs in the town of Vranjska Banja would become a tourist spot. A huge hotel was built and now stands empty – a monument to failed Communist ambition. A health centre remains, so you can enjoy the springs just as Tito intended (vranjskabanja.co.rs).