Highland games in Scotland: The Braemar Gathering - world's best festivals
'scot 03-09-2005 14-19-58 2048x1536' by RonAlmog. Creative Commons Attribution
Location: Memorial Park, Braemar, Aberdeenshire, Scotland
Date: first Saturday in September. 8 Sep 2013; 6 Sep 2014; 5 Sep 2015.
Level of participation: 4 - climb Morrone or down a dram
Caber-tossing can be seen throughout Scotland's rugged north during the summer, but the most famous Highland games take place in Braemar. More than 20,000 people, sporting kilts or, if they're a less rugged tourist, more insulated apparel, converge on a 12-acre site. Local lads and international athletes alike compete in events including tug-of-war, a hill race up the 860m Morrone, hammer-throwing, stoneputting and the long jump. Less rigorous entertainment includes Highland dancing, pipers and the children's sack race.
The royal family is among the spectators who toast the winners of the track and 'heavy' events with a dram of single malt whisky. The tradition of royal patronage stretches back to Queen Victoria, who was a big fan. She first attended the gathering in 1848, and in 1866 granted a 'Royal' prefix to the society that organises the event.
The Braemar games date back 900 years to the reign of King Malcolm Cranmore. They took place informally for many centuries as tests of skill and strength, but were formalised in 1820 due to the rise of Highland romanticism initiated by writer Sir Walter Scott and King George IV.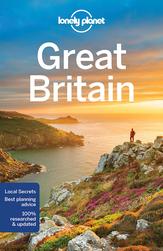 Local attractions: northeast of Braemar is the Queen's holiday home, Balmoral Castle. The 19th-century pile kicked off the revival of the Scottish Baronial architectural style.
More info: www.braemargathering.org
See other top festivals in September here.