Riding of the Marches: a guide to summer festivities in the Scottish Borders
'Selkirk 'by yellow book. Creative Commons Attribution
Location: Scottish Borders, Scotland
Dates: from early June
Level of participation: 3 - cheer the riders and stomach a skinful
The Riding of the Marches, or Common Riding, takes place throughout the summer in major Scottish Borders towns. Like many Scottish festivals, it has ancient traditions, dating back to the Middle Ages, when riders would be sent to the town boundary to check on the common lands. In those dark days of brigands, rogues and highwaymen, the young riders faced many perils including clashes with incursive neighbouring settlements. Today's colourful event involves extravagant convoys of horse riders following the town flag or standard as it's taken on a well-worn route. Festivities vary between towns but usually involve lots of singing, sport, pageants, concerts and, of course, 70 Shillings, 80 Shillings and other tartan ales.
No Scottish shindig is complete without mythical quantities of alcohol, and traditional tipples like Curds and Cream (rum and milk) are as important as the procession. Selkirk's event is one of Europe's largest equestrian gatherings and one of the oldest Common Ridings. It remembers the Battle of Flodden Field (1513), when the English annihilated James IV's invading Scottish army and just one of Selkirk's soldiers returned. Hawick's, the first of the season, celebrates the capture of an English flag from a would-be raiding party in 1514.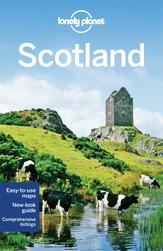 Local attractions: a few kilometres from Selkirk is antique-packed Abbotsford, the 19th-century residence of the Scottish literary colossus Sir Walter Scott.
More info: www.visitscotland.com
See other top festivals in June here.
This is an excerpt from Lonely Planet's A Year of Festivals.
This article was first published in December 2010 and was refreshed in April 2013.