Jenadriyah National Festival: a guide to Saudi Arabia's festival of arts & crafts
This is an excerpt from Lonely Planet's A Year of Festivals.
Location: Al Jenadriyah, Saudi Arabia
Dates: late February or early March
Level of participation: 2 – it's mostly spectator only, but you can witness a great number of cultural activities.
Held at a special site 45km northeast of central Riyadh, Saudi Arabia's major cultural event promotes and fosters traditional cultures and crafts. The festival opens with an epic camel race that sees up to 2000 participants sprinting across a 19km track, and then settles into a less frenetic pace. The programme features traditional songs, dances and poetry competitions, as well as demonstrations of falconry and exhibitions of traditional crafts from around the kingdom. It's a very colourful event and presents your best chance of seeing one of the more than 50 folkloric dance and music groups in Saudi Arabia.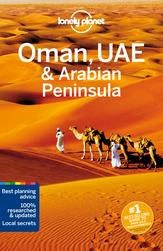 Essentials: your greatest difficulty will be gaining entry to Saudi Arabia, the world's last great forbidden kingdom.
Local attractions: you will almost certainly be staying in Riyadh, where you should check out the National Museum, one of the best museums in the Middle East; and the city's newest landmark, the Kingdom Tower, a stunning piece of modern architecture known as the 'necklace' for its unusual apex.
See more festivals in February here.
This article was first published in December 2010 and was republished in January 2013.