Gay-Friendly St Petersburg Three Day tour
Cultural & Theme Tours in Russia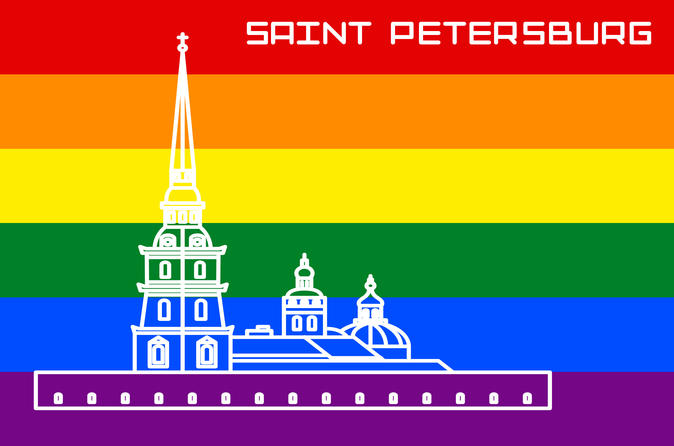 Image by Viator
Information from Viator
Tour description
Despite a recent law prohibiting "gay propaganda", St.Petersburg remains a generally safe destination for LGBTQ travelers and we are eager to help you get acquainted with the city.
The tour includes visits to the major sights of Petersburg with a guided tour that highlights the history of queer life in Petersburg from the Imperial period to the present day.
During the tour, you will see both the dazzling interiors of palaces and the lush summer gardens that define Petersburg. Our guides will share stories about the people who inhabited these places, paying special attention to LGBTQ historical figures.
Day 1Experience the city's major landmarks on a pleasant guided drive around St. Petersburg.  The tour includes a visit to the magnificent Church of the Savior on Spilled Blood, which was built on the very spot where Tsar Alexander II was assassinated in 1881 Take a short walk to admire the Singer Company Building, one of the most impressive landmarks on Nevsky Prospect.  After optional lunch, the tour continues to the Hermitage Museum (Winter Palace), the most impressive and prestigious art museum in Russia and the world. Over 3 million items from the museum's extensive collection of painting, artwork, sculptures, artifacts, and archeological finds are on display to the publicDay 2While at the Catherine Palace, you will stroll through the garden and marvel at the breathtaking architecture. The palace's bright blue and white exterior attracts with stately white columns and intricate golden embellishments. You will see the gilded woodwork and shimmering mirrors of the Great Hall and extravagant mosaics that cover the walls of the Amber Room On the way to Peterhof, the tour will stop for lunch at a local restaurant that specializes in traditional Russian cuisine Comprising numerous grandiose parks, Peterhof is reminiscent of Versailles. Explore the gardens and palaces for a first-hand experience of how Russia's royals once livedDay 3This full day tour provides a visit to the exclusive Yusupov`s Palace as well as an overview of the opulent St. Isaac`s Cathedral and famous Faberge museum. In addition, take a pleasant Boat trip along rivers and canalsSt. Isaac's Cathedral - With its imposing golden dome, St. Isaac's Cathedral is one of the most impressive sights and recognizable symbols of St. Petersburg. The exterior of the cathedral conceals a breathtaking interior adorned with gold, semi-precious stones, mosaics, and masterful oil paintingsExplore the Yusupov's Palace, a museum which provides an interesting look at the lives of the aristocracy of the 19th and early 20th centuries. Yusupov's palace is perhaps best known as the site of the murder of Gregory Rasputin, a man with mystical powers who influenced the family of the last Russian tsarThe private Faberge Museum unique collection was acquired at international auctions over 10 years. It is comprised over 4000 works of art from the late 19th and early 20th century, including twelve Faberge works, nine of which are the famed imperial eggs that previously belonged to the Romanov family
What's included
• English speaking guide • Air-conditioned vehicle • Entry fees as per program • 1 Lunch • Bottle of water daily • Ear set (for groups over 6 people) • Photo permits
What's not included
• Tips for a guide and driver • Lunch on the other 2 days is optional
---