Ask Lonely Planet: where can I find a unique seaside honeymoon spot?
A honeymoon with seaside charm but none of the cliches? Our travel experts were full of suggestions for Lonely Planet Magazine reader Catherine Lynch, who wanted to honeymoon somewhere beautiful, warm, by the sea - but a little bit unusual.
1. Spain, recommended by UK travel editor Tom Hall
One European country has made an art form out of its characterful, upmarket hotels. A leisurely tour of Spain's paradores - luxury hotels usually located in historic buildings - would make for a magnificent honeymoon at any time of year. October is the best option here as it will be warmer, especially in the south. You could go a stage further by taking the frequent ferry across the Med to Ceuta, one of Spain's African exclaves. The Parador de Ceuta is housed in a modern building but attached to the ancient walls of
the town's palace, with sea views and a palpable Arabic influence (parador.es). Next, head back to the mainland, and inland to the Parador de Carmona, a Moorish castle dating from the 14th century. It's easy to plan a road trip around Spain, staying in paradores of your choice.
Toast your happiness swimming or kayaking through a sea of stars. That's possible at Puerto Rico's Vieques island, a compact, 21 by five-mile patch of beach bliss that the Spanish called 'useless' (maybe if you're merely looking for gold). Vieques, often dubbed the Caribbean's 'next big thing,' is famous for its Mosquito Bay, a bioluminescent bay where you can swim or kayak through the lit-up sparkling waters (viequesadventures.com rents see-through kayaks for maximum viewing). Go during a new moon for best visibility. Afterwards, enjoy the beaches, skip the lone resort (the stylish new W) for the more intimate, industrial yet eco-hip Hix Island House, a cutting-edge, 13-room stay with kitchen that rises out of the canopy of trees like granite boulders (hixislandhouse.com).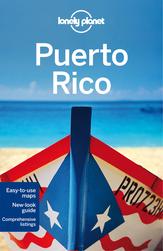 3. Philippines, recommended by Asia-Pacific travel editor Shawn Low
Boracay in the Philippines is a four-mile-long island south of Manila. Its powdery white-sand beaches invite visitors to idle on a
towel, but there are plenty of other things to do. Clear waters make it perfect for snorkelling, and scuba divers can enjoy several wall dives. Take a sunset boat tour on a paraw (outrigger sailboat) and get a massage to knead out all the knots - there's everything from massage on the beach to upmarket spas. Come night time, hop from one beach bar to the next in search of the perfect cocktail. Now that's bliss. Stay at the Nami Boracay, perched over the beach like a luxury treehouse (namiresorts. com). Avoid the island from June to October unless you like monsoons.