Braga's Holy Week: tips for experiencing Easter celebrations in Portugal
'Braga-Portogallo' by Gabriele Iuvara. Creative Commons Attribution-ShareAlike
In an excerpt from Lonely Planet's A Year of Festivals we look at the Easter celebrations in 'the Rome of Portugal'.
Location: Braga, Portugal. Celebrations are centred on Sé Cathedral.
Dates: Easter week
Level of participation: 2 – join an Easter mass
A religious power base since the 6th century, Braga is known as the Rome of Portugal, so it should be no surprise that, like Seville and Antigua, it holds one of the world's great Easter celebrations. To help drive out worldly thoughts during Holy Week, Gregorian chants are piped throughout the city centre, and at night streets are ablaze with makeshift candlelit altars.
As with its Spanish-speaking counterparts, Braga hosts a procession – the Procissão do Senhor Ecce Homo – of hooded penitents on Maundy Thursday, marking Christ's Passion, while a second procession on Good Friday relives the Crucifixion. Thereafter, Braga's celebrations are uniquely local. On Saturday evening the Easter Vigil mass begins sternly, with the entire cathedral in shadow, only to explode in lights and jubilation. Finally, on Sunday, the people of Braga blanket their thresholds with flowers inviting passing priests to enter and give their home a blessing.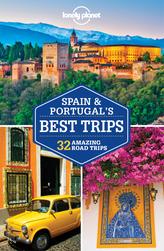 Essentials: Book well ahead if you want a bed in Braga during Holy Week.
Local attractions: If religious souvenirs are your thing, you'll like Braga, where upmarket furniture stores hawk blood-spattered, lifesize crucifixes alongside sleek leather couches, while crowns of thorns are on prominent display in several shops around the centre. Braga's 12th-century Sé Cathedral is the oldest in the country.
More info: Turismo de Portugal (www.visitportugal.com)
See more festivals in April here.
This article was first published in December 2010 and was refreshed in March 2013.