Mini guide to Krakow, Poland
Poland's medieval capital has miraculously endured wars and oppressive regimes, to become one of Europe's cultural treasure troves. The city is a delight to explore on foot, from its medieval Old Town to the scores of cellar bars and restaurants.
What to see
Europe's largest medieval square, Rynek Główny, is the centrepiece of the Old Town. Most of the buildings are in neoclassical style and dominating the square are the arcaded Cloth Hall and the Mariacka Basilica – a riot of colour inside.
The hilltop Wawel was the seat of Polish kings for over 500 years. You'll need at least four hours to appreciate the fine interiors and precious objects in its Renaissance period castle and Gothic cathedral.
Kazimierz was the centre of Kraków's Jewish community, until more than 90 per cent were killed in WWII. The Galicia Museum and nearby Old Synagogue commemorate this past.
The 15th-century Collegium Maius is Poland's oldest university building. The elegant arcaded courtyard is free to visit, while tours reveal fascinating artefacts such as the world's oldest existing globe.
The World Heritage listed Wieliczka Salt Mine, nine miles from the city, has operated for 700 years. This eerie world of pits and tunnels hewn from solid salt contains a chapel decorated with salt chandeliers and altarpieces.
Where to eat and drink
The laid back café-bar at Singer Café is an atmospheric, antique-filled café, where patrons sip cappuccinos by day. At night, they turn up the music and the place hums until dawn. The name refers to the sewing machines once made there, rather than the entertainment on offer.
A number of restaurants in Kazimierz offer Jewish-inspired dishes such as czulent (bean casserole), knyshe dumplings and stuffed gooseneck – the best of the lot is Dawno Temu na Kazimierzu.
Sample Polish dumplings, pork loins in green pepper sauce, and veggie options such as potato pancakes at Nostalgia, a refined version of the traditional Polish eatery. Its fireplace and timber beams make it cosy in winter, or sit outside when it's warm.
Cherubino offers lovely Italian dishes, such as black pasta with pesto and shrimps, and chicken in a creamy truffle sauce. The interior is decorated with antique carriages on cobblestone floors.
We reckon Kraków's finest restaurant is Wentzl, dating back to 1792. Perched above the main market square, its sublime dishes include crayfish soup with trout dumplings.
Where to sleep
The stylish Klezmer-Hois has been restored to its pre-war, Jewish character, and has 10 rooms, each decorated differently, although the cheaper rooms don't have private bathrooms. There's a good Jewish restaurant on site, plus an art gallery and live music every night.
The Hotel Pod Wawelem, at the foot of Wawel and overlooking the river, has just been renovated. The 48 rooms are generously proportioned and look either onto the river or the castle – you can see both from the rooftop café.
Get away from the crowds at the beautifully appointed Hotel Petrus, close to Park Skaly Twardowskiego and its lake, about 1½ miles southwest of the city. The 27 rooms are modern, and there's a cosy lounge with a log fire, as well as a sauna, gym, restaurant and beer garden.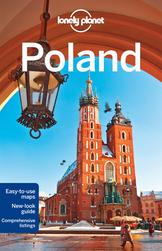 Kraków's first boutique hotel, the Hotel Pugetów, stands next to the 19th-century neo-Renaissance palace of that name and offers seven rooms and suites with individual identities. Think embroidered bathrobes, black-marble baths and a fabulous silver-service cellar restaurant.
Setting new standards for accommodation in Poland, the 53-room Hotel Stary 15 is housed in an 18th-century aristocratic residence that really exudes charm.