Machu Picchu Full Day ECONOMIC
Cultural & Theme Tours in Ollantaytambo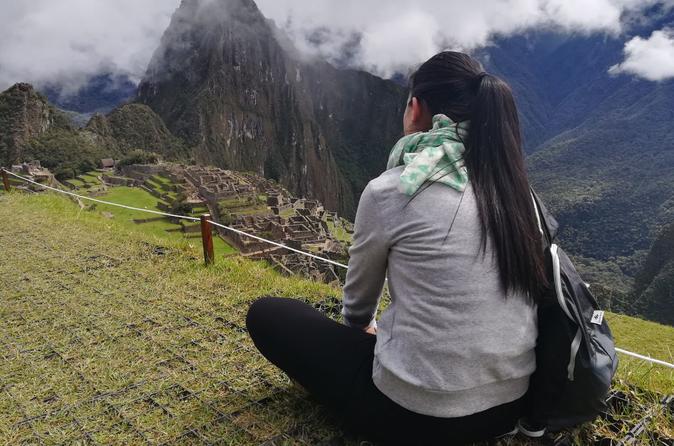 Image by Viator
Information from Viator
Tour description
Feel the energy of the Sacred City of the Incas "Machu Picchu", you only need one day to visit this wonder of the world. before arriving at the citadel, you will enjoy a train trip with all the amenities on board for 2 hours, this train is perfect to contemplate the wonderful landscapes and take the best photos of an unparalleled route, then, you will enjoy a guided tour in group for more than 2 hours, visiting the main enclosures of the inca city, after completing your tour, you will have free time to visit Machu Picchu, you will have the option to do the walk to the Sun Gate or the Inca bridge.
In the afternoon, you will take the train back to Ollantaytambo, the return will follow the same journey as the outward journey, when you arrive at the train station in Ollantaytambo we will be waiting for you and then take you by transport to your hotel in Cusco.
Very early in the morning we will pick you up at your hotel and then head to the Train Station located in the village of Ollantaytambo with a 1 hour and 30 min ride. Here we will board the train that will take us to the town of Aguas Calientes where we Will be waiting for a transfer in charge of heading to the bus station where we will take the Aguas Calientes bus - Machu Picchu with a 30 min tour here will be waiting for our guide who will guide us through the most important places of the lost citadel such as Plaza Main, the Circular Tower, the Sacred Solar Clock (the most important Intihuatana), the royal quarters, the Temple of the Three Windows, houses, cellars, a large central plaza and all connected by narrow roads and steps that are surrounded by terraces Cut on the slope of the mountain for a lapse of 2 hours, after this you will have time to visit on your own.
At the right time there is the bus that is outside the entrance gate to Machu Picchu, which does not have a bus timetable or number, you can take the bus you want at the time you want to go down to the town of Aguas Calientes where you will find different restaurants With a variety of food.
In the afternoon take the train back to Ollantaytambo, it is necessary to be half an hour before the departure time so as not to inconvenience, after a journey of 1 hour and 30 min arrivara to Ollanta where we will be waiting for later to bring it in a transport To your Hotel in the city of Cusco.
End of services.
What's included
Pick up from hotel in Cusco
Transport Cusco - Ollantaytambo (train station)
Train tickets Ollantaytambo - Aguas Calientes - Ollantaytambo
Entrance to Machu Picchu
Spanish / English Professional Guide
Ticket up / down Bus to Machu Picchu
Transportation Ollantaytambo - Cusco
Transfer to the hotel.
 
---