Chaumos: a guide to festivities in the Kalasha valleys of Pakistan
Weathered yet spirited by manalahmadkhan. Creative Commons Attribution licence
Location: Kalasha valleys, Pakistan
Dates: 10 days around the winter solstice
Level of participation: 4 – visitors are expected to take part in the festivities
By the middle of December in the three Kalasha valleys of Rumbur, Bumboret and Birir, the crops have been stored for the winter and it's time to celebrate. The largest festival for the Kalasha people, who stubbornly resist the Islamic religion that surrounds them, it's a time of visiting, feasting and dancing. In Birir it's accompanied by musical instruments but in the other two valleys it's a cappella. Men bake bread into the shapes of goats, and the women sing songs to the demigod Balomain, who is believed to pass through the valley, staying for four days to enjoy the festival and collecting prayers to take back to the creator, Dezau – what better recommendation for a festival than from a god himself. The festival also sees the mass slaughter of goats. If you do visit during Chaumos you are expected to take part in the festivities, which may include buying your own goat to sacrifice.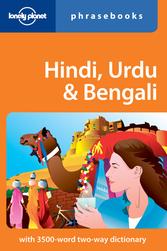 Essentials: In Bumboret the festival is closed to Muslims. You will need a temporary registration form to enter the Kalasha valleys; these are available free of charge from Chitral town's superintendent of police.
Local attractions: The valleys offer some superb hiking. In a day you can cross the ridge from Birir to Bumboret, while Bumboret villagers can also guide you over two passes to Rumbur.
More info: www.tourism.gov.pk
See other festivals in December here.