North America's top amusement parks
Nowhere can you find more family-friendly daredevil thrills (and gentler rides) than in the USA and Canada. Here are our 10 favorite amusement and water parks in North America (diplomatically listed in alphabetical order):
The first major park in Canada (25 miles north of Toronto) has nearly a dozen coasters amongst its 250 rides, including the nation's biggest, the Behemoth, plus fun thematic areas like Medieval Europe.
Maverick at Cedar Point by craiglloyd. CC SA 2.0
For freefall thrills, nothing beats Sandusky's Cedar Point, where you'll find the world's greatest concentration of roller coasters. There are 18 in all, including a 420-ft drop aboard the Top Thrill (the world's third fastest) or the 95-degree incline of the Maverick (geometry fans, that's steeper than straight down), plus a beach and water park.
Speaking of classic, Knoebels – open in north-central Pennsylvania since 1926, and a real shoestringer's delight – is one of America's best throwbacks, offering with free admission and bargain tickets for individual rides.
Noah's Ark, Wisconsin Dells, Wisconsin
In the rolling farmlands north of Madison, the Dells is mostly a kitschy schlock of taffy and fudge houses and overpriced rides, but the Ark's for real. There are half a hundred slides, a couple rivers to float, an island 'playzone' for the whippersnappers, and a new 'haunted water ride' called the Curse of the Crypt.
Everything's big in Texas, including July temperatures and, mercifully, the water park options. The best of the four-park chain of Schlitterbahn is in New Braunfels, between Austin and San Antonio on I-35. Borrowing some Bavarian castle motifs from a certain Walt, the riverside 65-acre park has 40 rides including tube chutes, speed slides, a wave river to float down and activity pools.
Home to the tallest and fastest roller coaster in America, the Kingda Ka (it drops 418 ft), Six Flags serves the 20-plus million residents of the greater New York area, so brace for lines. If you're not into hardcore thrills, there's a Wild Safari zoo and a recently refurbished 15-storey Ferris wheel.
You're not likely to bump into J-Lo or Will Ferrell here, but this movie-based theme park in the heart of Hollywood has a mix of entertaining thrill rides (including The Simpsons, which debuted in 2008, and the 80-ft raft drop of Jurassic Park), plus the action-packed tram tours of the studio back lots you've seen Conan O'Brien taking on The Tonight Show.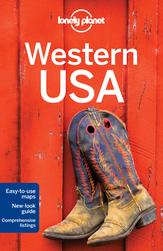 Always bigger than its Californian big brother, the Magic Kingdom – one of several Disney parks, including MGM Studios and Epcot – is the Orlando original and remains the core of central Florida trips. The indoor coaster at Space Mountain, the pre–Johnny Depp Pirates of the Caribbean and the nightmarishly looped recording of 'It's a Small World' are timeless. As is the progress of some lines. Be sure to pre-purchase tickets online to save at least one wait.
This article was published in May 2011 and refreshed in January 2013.